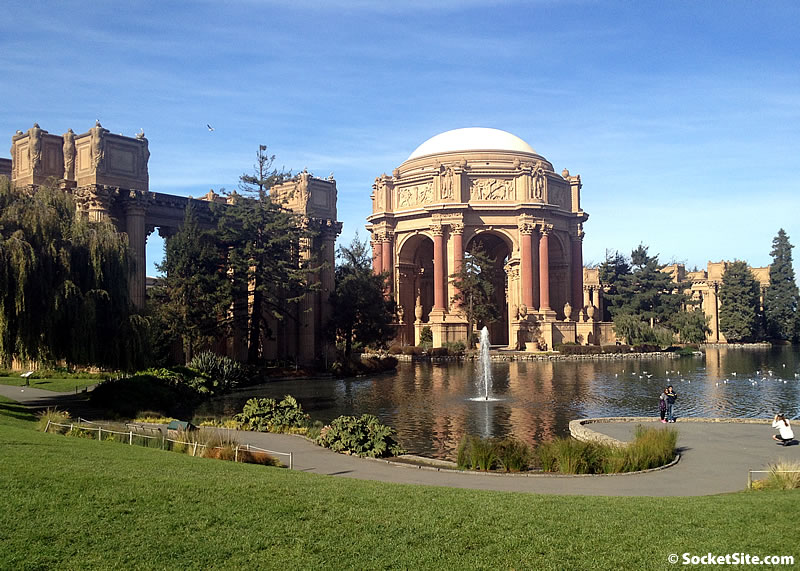 The seven concept proposals for restoring and repurposing San Francisco's iconic Palace of Fine Arts have been evaluated, scored, and ranked.
And if approved by San Francisco's Recreation and Park Commission tomorrow, the top three scoring respondents, which does not include The Bay Club nor the Center for Global Arts and Cultures, will be invited to submit detailed plans from which the winning proposal will be selected.
The top three proposals based on their cumulative scores across the six categories outlined below:
1. The Maybeck Center at the Palace of Fine Arts: A mix of recreational uses, including meeting and event facilities, restaurants, historic displays and a "small-scale, world-class hotel."
2. Palace of Fine Arts-San Francisco Arts, Crafts, Community and Hospitality: A renovated public concourse and Exhibition Hall, "that embraces the history, arts, products, crafts and culture of San Francisco," along with 175 guest rooms across two new mezzanine levels.
3. The San Francisco Museum At The Palace (SFMAP): A publicly accessible museum and great hall, with a renovated Palace of Fine Arts Theater and "a destination fine dining restaurant."
The full rankings and category scores for all seven proposals: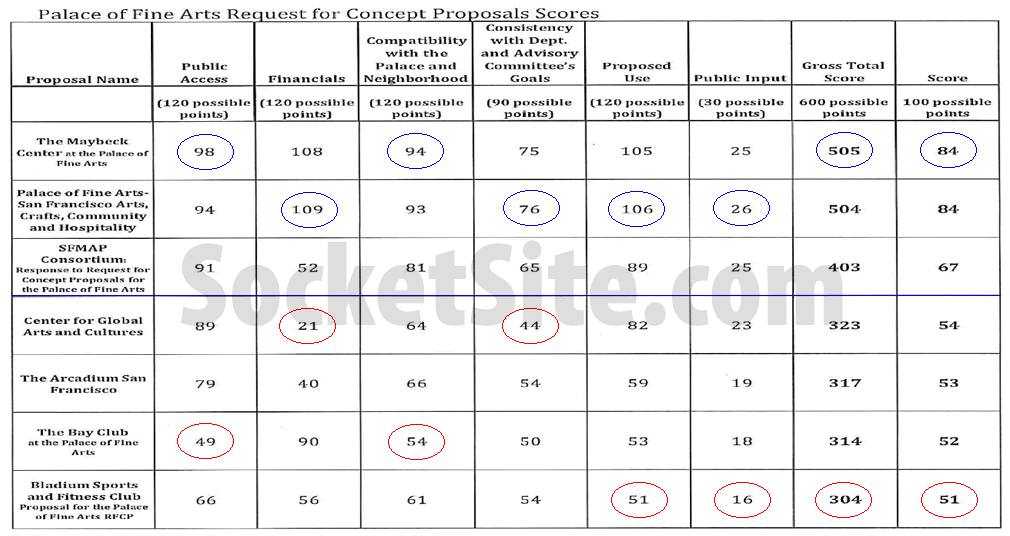 The detailed plans for the Palace of Fine Arts, which was designed by Bernard Maybeck, built for the Panama Pacific International Exposition in 1915 and served as home to the Exploratorium for 40 years, will be due from the finalists this coming May (originally December).
The winning team is slated to be selected next summer, with the long-term lease and next chapter for the Palace expected to be written, approved and inked in either 2018 or 2019.