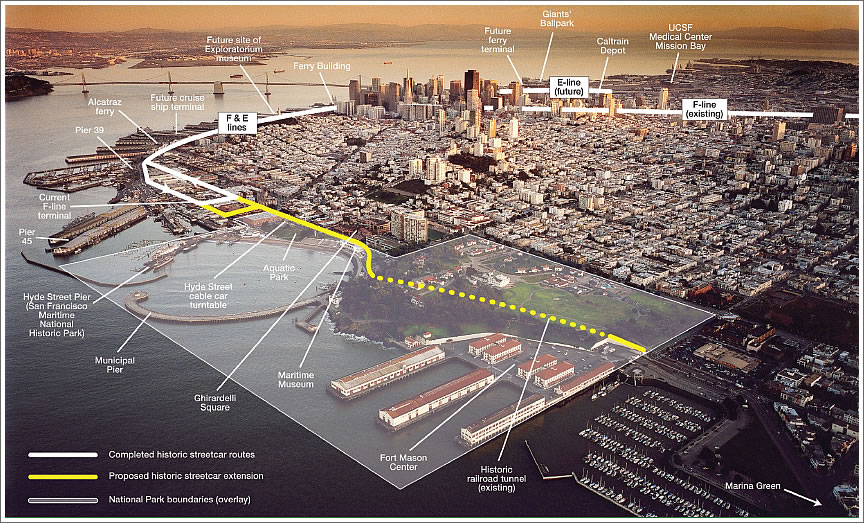 The discussion surrounding the design competition for concepts to "enliven and integrate" Fort Mason appropriately turns to the proposed extension of Muni's F-line from Fisherman's Wharf to the Fort.
The extension would cover less than a mile along City streets and through an existing rail tunnel adjacent to Fort Mason Center. The new terminus of the extension would be in the Fort Mason Center parking lot adjacent to Building A. The National Park Service has completed the environmental impact Statement (EIS) for the extension.
It would cost an estimated $40 million to design and construct the extension.