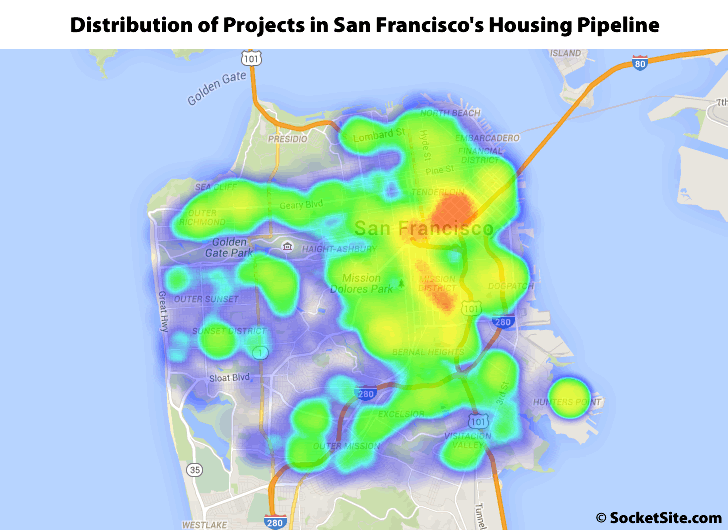 According to our latest survey of the Planning Department's data, the number of (net-new) housing units under construction in San Francisco remains around 8,100 with building permits for another 5,500 units issued, approved or in the works.
There are another 28,300 units of housing in projects that have been approved but not yet permitted, which does include 10,500 units by Candlestick, 7,800 units on Treasure Island and 5,680 units at Parkmerced, projects which have overall timelines measured in decades, not years.
And with proposals for another 12,600 units of housing currently being reviewed by the City's Planning Department, the number of units in San Francisco's overall Housing Pipeline remains around 55,000 for the second quarter in a row, up from 51,000 at the same time last year.
For context, roughly 3,000 units of housing wrapped-up construction in San Francisco last year and a total of 13,000 units were added from 2007 through 2014 (27,000 units since the year 2000).
UPDATE: Another 4,000 Units Added to San Francisco's Housing Pipeline