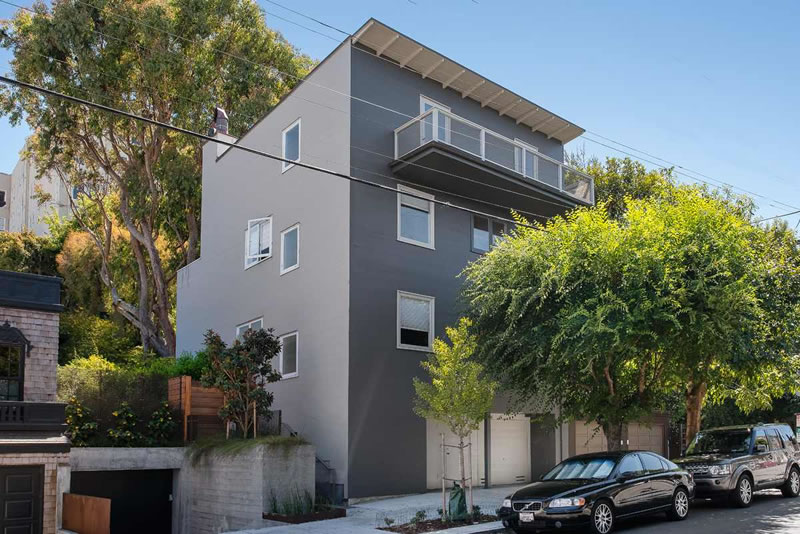 Designed by renowned architect William Wilson Wurster and lovingly maintained, the Pacific Heights property at 1641 Green Street was listed for $3.5 million last year and sold for $4.2 million sixteen months ago.
This past September, the 2,442-square-foot home – which features big windows and two patios overlooking an over-sized backyard and garden originally designed by Thomas Church – was listed for $3.995 million.
And on Tuesday, the re-sale of 1641 Green Street closed escrow with a contract price of $4.15 million, officially "over asking" but $50,000 under the price which was paid for the architecturally significant property last year.