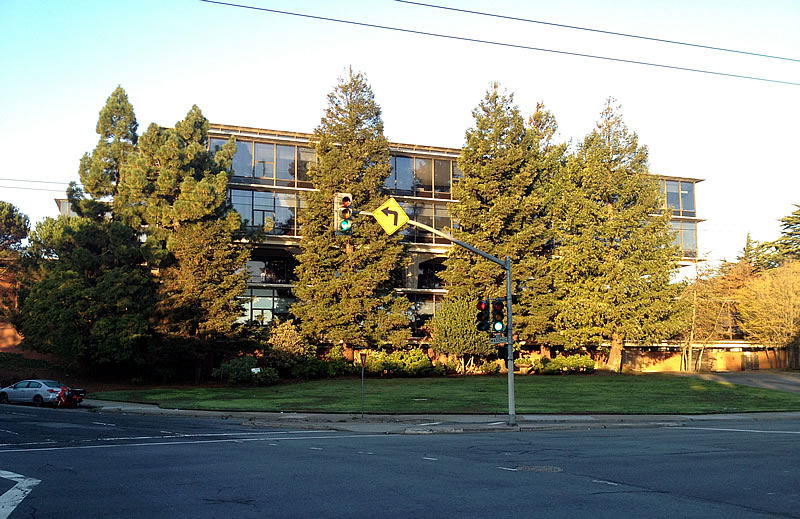 The preliminary plans for the redevelopment of UCSF's Laurel Heights campus at 3333 California Street have yet to be revealed or submitted to the City for review, but according to a tipster, a new building upon the green space at the intersection of Presidio, Pine and Masonic is included in the early designs.  And it's an addition which a group of neighbors are already organizing to oppose.
SKS Partners and Prado Group signed a 99-year ground lease and development agreement for the 10-acre campus last year, an agreement which included a leaseback of the campus to UCSF for up to five years.
The development team's formal application for a consultation with the City to discuss the project, the first official step in the Planning process, was submitted to Planning a few weeks ago.  And the draft plans for the site are slated to be presented to the community at large next month.
While the site could support up to 745 units of housing, the development team has been exploring the possibility of remodeling a number of the existing campus buildings for office use, as we first reported earlier this year. The office plans, however, could simply be a stopgap measure should approvals for a more extensive redevelopment drag on.