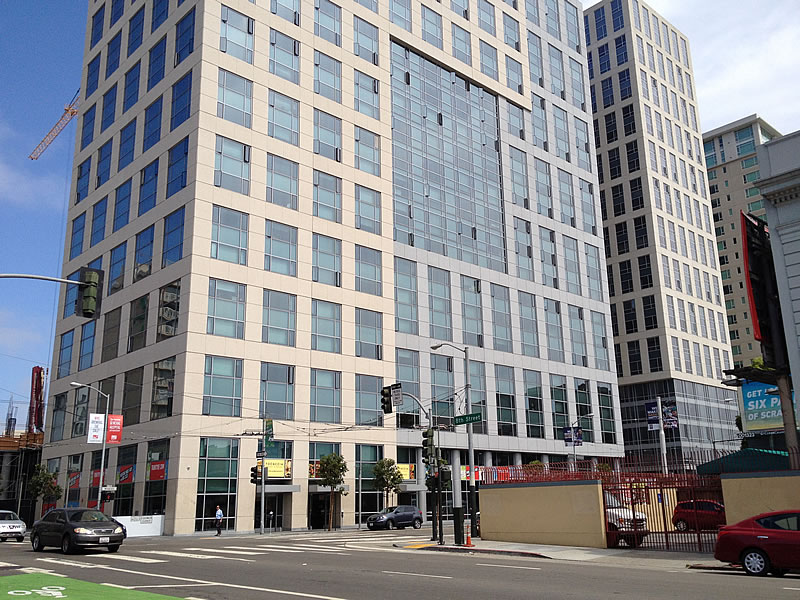 According to the City Attorney's Office, at least 16 rent-controlled apartments at 1188 Mission Street (a.k.a. Trinity Place), units which were built as replacement apartments for residents displaced when the old Trinity Plaza (a.k.a the Del Webb Townhouse motel on Market) was razed, and another seven apartments at 1190 Mission Street were all leased to the same person who has been illegally renting the units on a short-term basis, operating as the "SOMA Suites Hotel."
The 23 units appear to have been directly or indirectly leased to Catherine Zhang, the CEO of LUMI Worldwide, which "delivers a full range of world class residential leasing services for property owners and offers premium homes to high quality tenants," according to her LinkedIn profile.
Yesterday, a request for documents, contracts, leases and other information detailing the financial relationships between Trinity Place developer Angelo Sangiacomo's business interests and Ms. Zhang/LUMI Worldwide was delivered to Sangiacomo and his counsel with a deadline to respond, along with a written explanation of what the hell has been going on, by August 17.