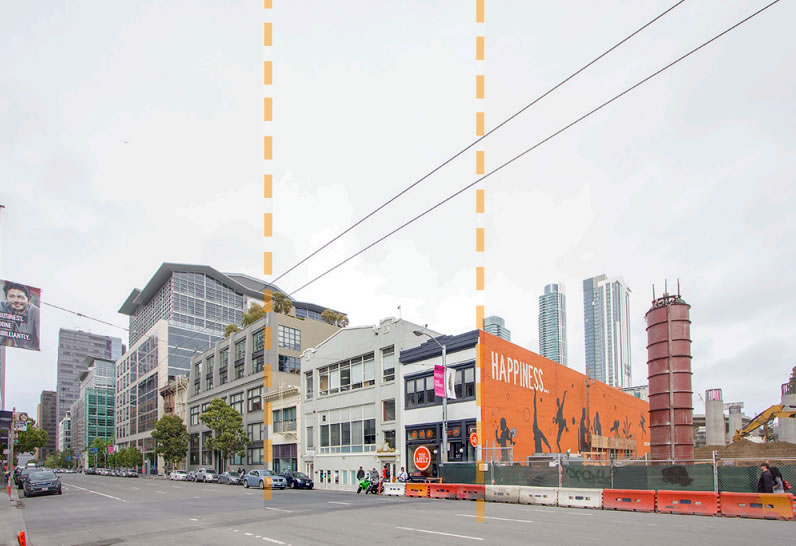 Plans to raze the two two-story buildings at 547 and 555 Howard Street and build a 36-story tower rising up to 380-feet in height across the site have been drafted and submitted to San Francisco's Planning Department.  And as proposed, the tower would be cantilevered over the adjacent two-story building occupied by The Melt at 557 Howard as well.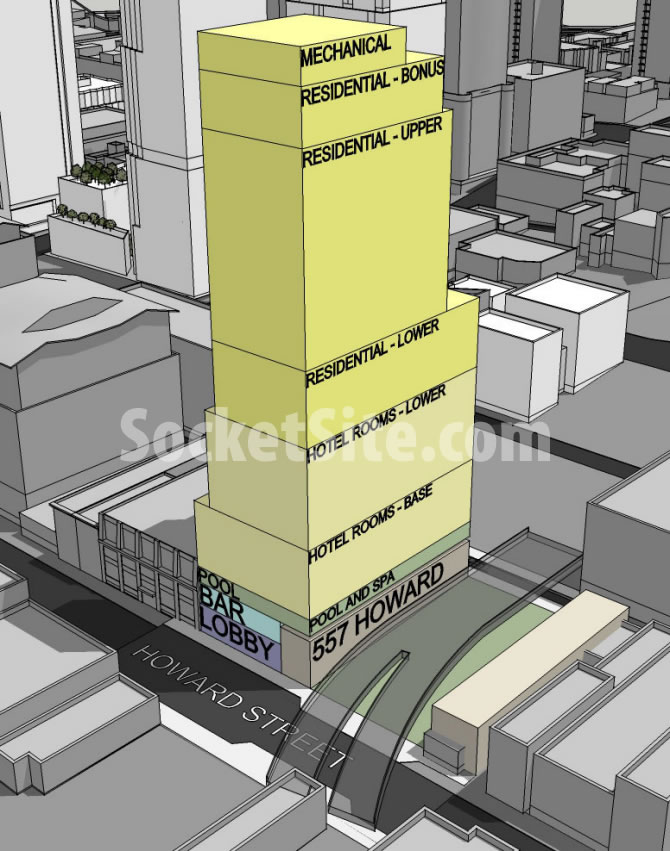 The designs for the 555 Howard Street project, as drafted by SCB for SKS Partners and Pacific Eagle Holdings, includes 127 condos over a 223-room hotel and 6,000 square feet of retail space, with an entrance to an underground garage for 76 cars by way of Tehama Street.
The new ramp for the Transbay Transit Center would run adjacent to the building.  And yes, the Eagle Club indoor golf range would be razed.
While planning for the project is just getting underway, the team has applied and been accepted for priority processing as a "green" development.