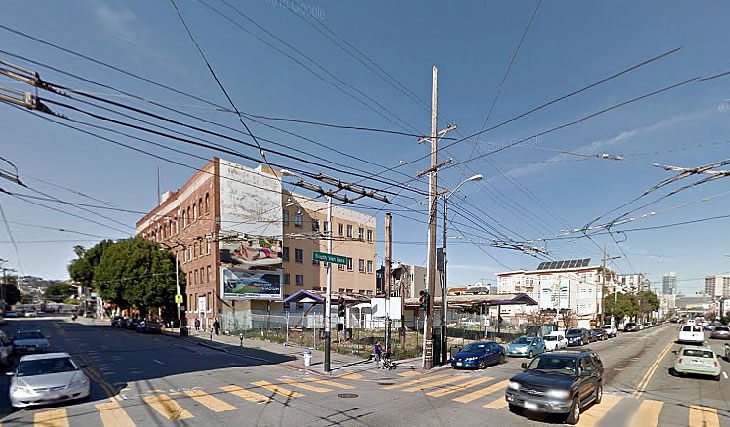 San Francisco's Board of Supervisors has unanimously approved the City's $18.5 million purchase of the corner parcel at 490 South Van Ness Avenue and 16th Street in the Mission, a site which is approved for the development of a 72-unit building.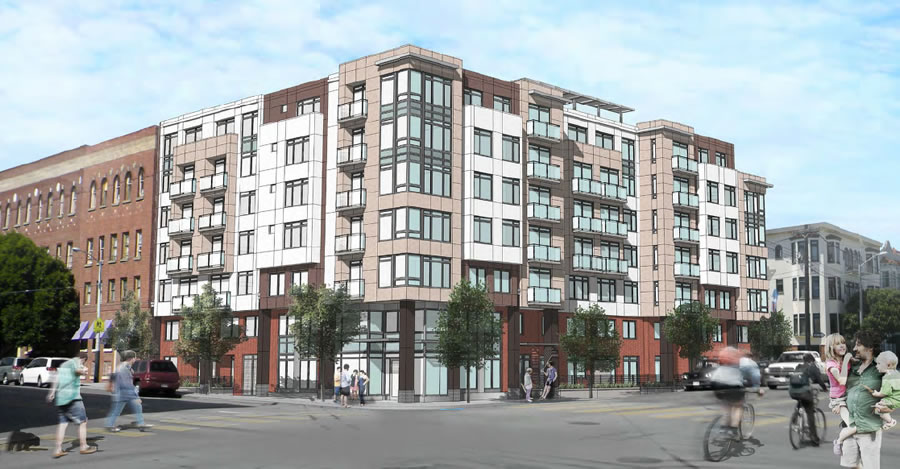 The City intends to build permanently affordable apartments on the site for families making no more than 50 percent of the Area Median Income (AMI).  Twenty (20) percent of the units will be designated for formerly homeless families making less than 30 percent of the AMI.
As we first reported last week, according to a Project Manager at the Mayor's Office of Housing, the project cost for the 72-unit building, including the land, has been estimated at $64 million or roughly $888,889 per unit.
And as a number of plugged-in readers have noted, as the City's approval for the development last year included 12 Below Market Rate units, the effective incremental cost to the City for the development of an additional 60 affordable units on the site will be well over $1 million apiece.
The City is planning to issue an RFP for builders this fall and start construction spring 2016. The building should be ready for occupancy by the end of 2017.