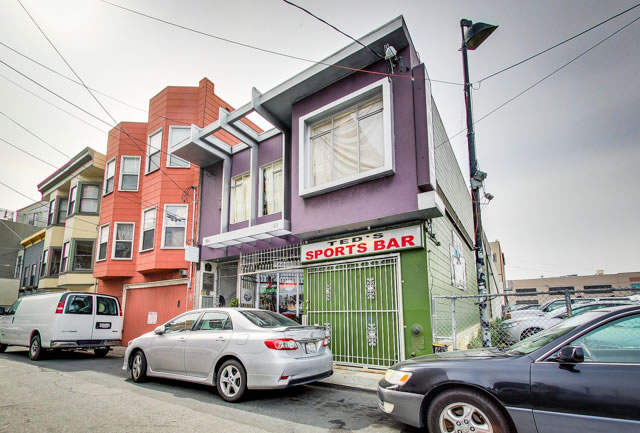 The bar has been listed for sale on the down low, without any identifying name, exterior pictures or address, but if you've ever been inside you might recognize it as Ted's Sports Bar & Grill.
And if you want to buy Ted's, he's asking $425,000.
The price includes the fixtures, some of the furnishings (such as the pool table and televisions, but not the memorabilia as far as we know), and the liquor license. But as with the listing for the iconic Sea Star Bar in Dogpatch, the sale of Ted's doesn't include the actual property at 312 Harriet, across from San Francisco's Hall of Justice on Bryant. The sale does, however, come with a five-plus year lease at $4,000 per month.