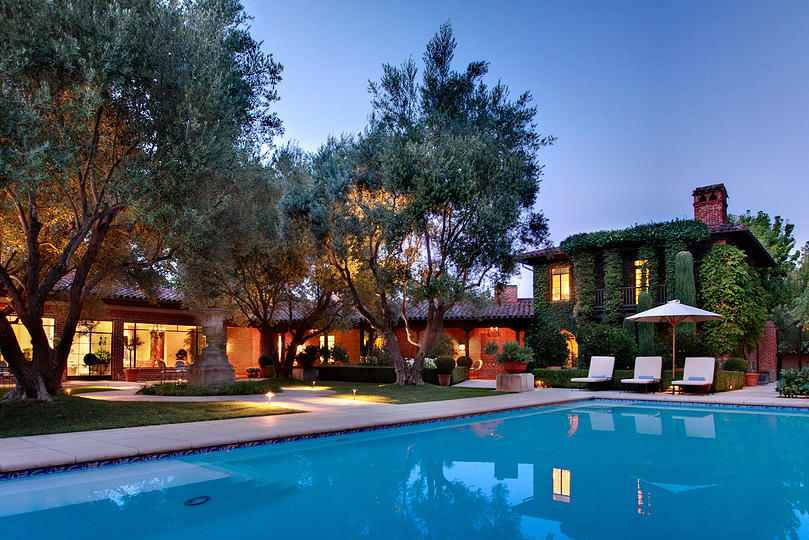 On the market for $22.5 million prior to the crash, re-listed for $17 million in 2012 and reduced to $15 million in 2013, the 32-room Villa De Montaña which sits on over 20 acres in St. Helena overlooking the Napa Valley below is now back on the market for $11,995,000 as the Wax Estate with an undisclosed address on the MLS (it's 2727 Sulphur Springs Avenue).
Built in 1941 and restored by Aspen-based developer Richard Wax in 2001, the villa's finishes now include a Louis XIV fireplace imported from a French chateau, a marble-countered kitchen with two of everything, and hand-painted Chinoiserie mural wallpaper in the dining room which leads outdoors.
In addition to the outdoor dining area, there's a landscaped central terrace and pool.
And while not pictured, there is a proper 1,300-bottle wine cellar as well.