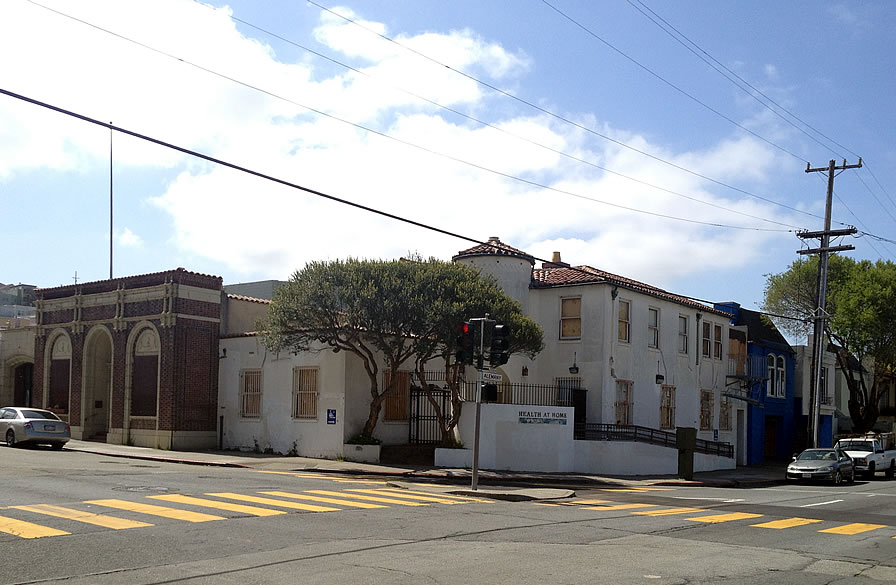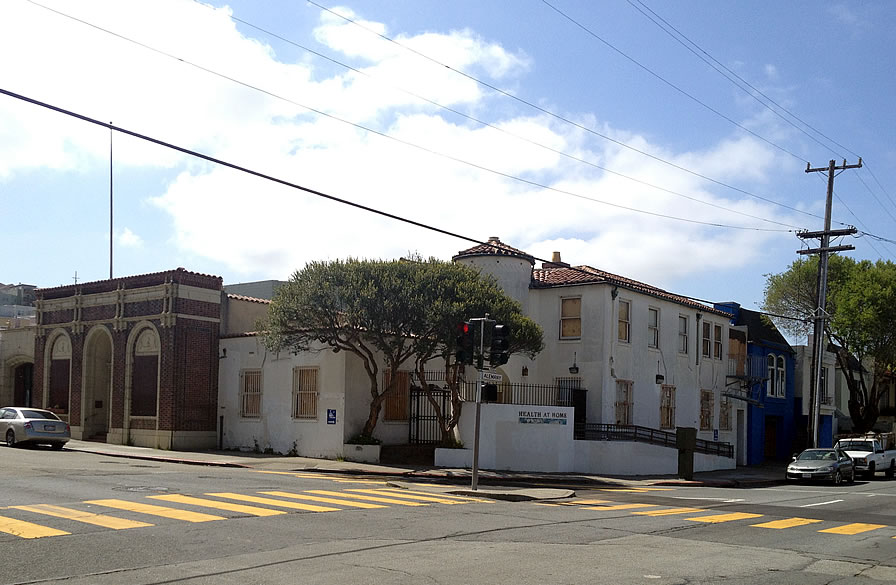 In the works since 2010, the two city-owned buildings at the intersection of Alemany Boulevard and Onondaga Avenue (35-45 Onondaga) could soon be authorized to be sold with a proposed minimum bid of $640,000.
The sale of the Alemany Health Center buildings would include two murals (Community Spirit and Growth) on the chimney in 45 Onondaga's former waiting room, murals which were commissioned with New Deal funds in 1934 and painted by Bernard Zakheim.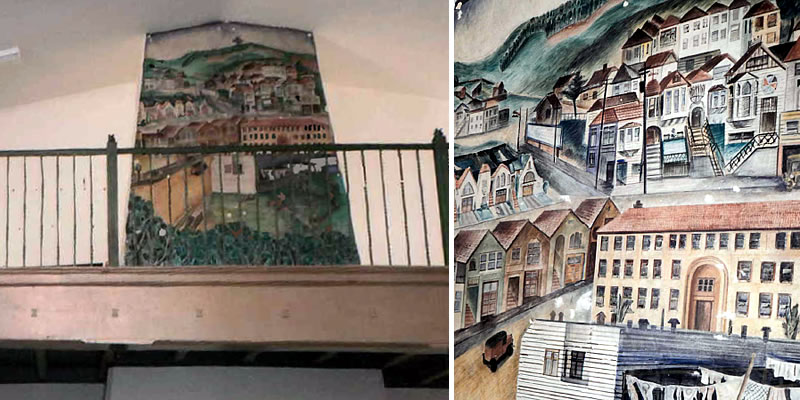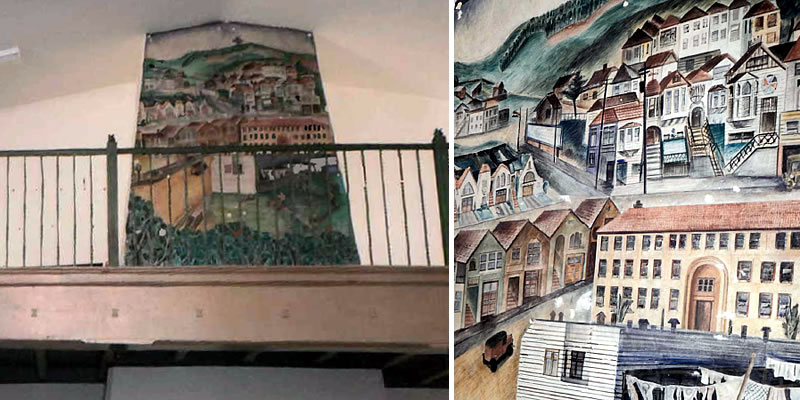 Zakheim's Health Center commission followed his work on the Coit Tower Works Progress Administration (WPA) project (he painted the library scene on the southwest wall). And not too surprisingly, an application to landmark the murals inside 45 Onondaga has recently been submitted to the City.
The parcels upon which the vacant Excelsior District buildings sit are zoned for development up to 40 feet in height.