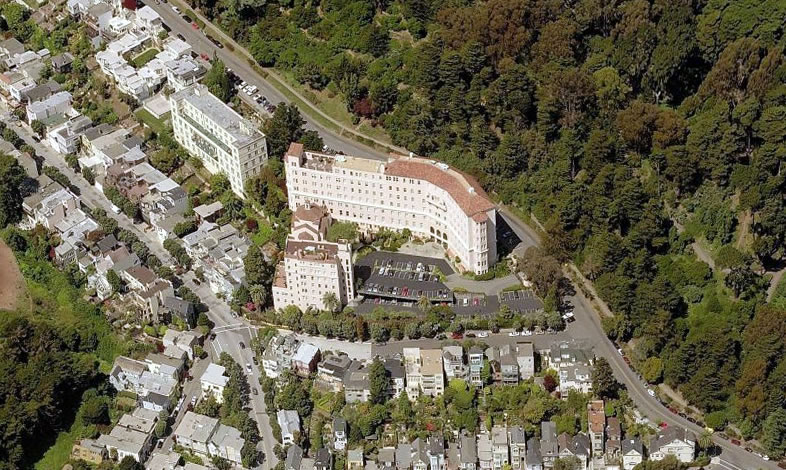 Built as St. Joseph's Hospital in 1926, with a façade that was cast as the sanatorium in Alfred Hitchcock's Vertigo, 355 Buena Vista Avenue East was converted to the Park Hill condominiums in 1986.
And the Park Hill penthouse unit #701W which was purchased for $1.1 million three months ago, prior to which it had been completely renovated, has just returned to the market for $995,000.
Keep in mind that having been listed as "355 Buena Vista Ave E" versus "355 Buena Vista Ave," the current listing for the one-bedroom penthouse won't show its recent sale, nor its 747 square feet per its condo map, if you're looking on Redfin or other MLS based sites.