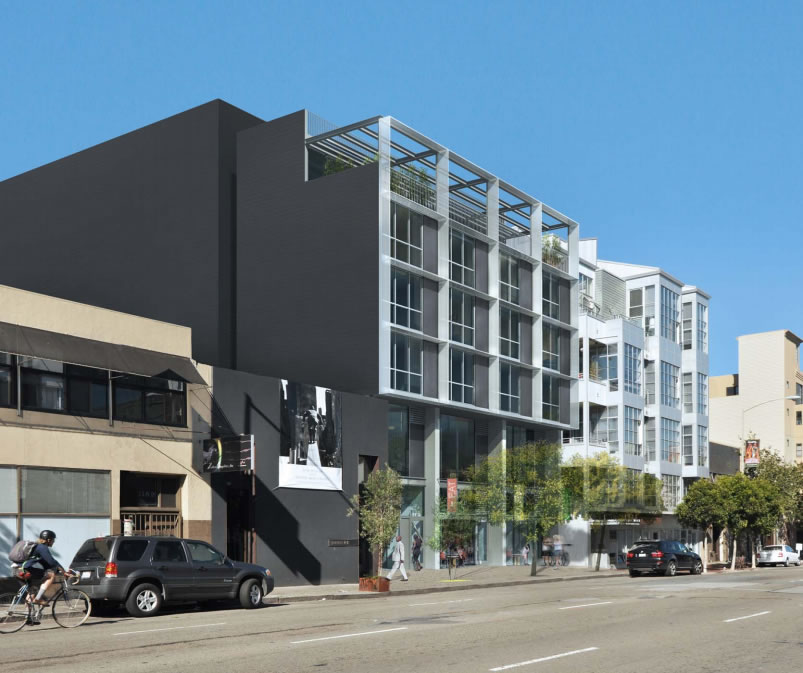 The proposed David Baker + Partners designed "micro-unit" building to rise up to six stories at 1178 Folsom Street, adjacent to the City Beer Store building at 1168 Folsom, is slated to be approved by San Francisco's Planning Commission this week.
As designed, the Western SoMa development would rise to a height of 65-feet in the middle of the block, stepping down to 54 feet along Folsom Street and 26 feet in height along Clementina Alley, with ground floor retail spaces on either side of the building between 8th and Rausch.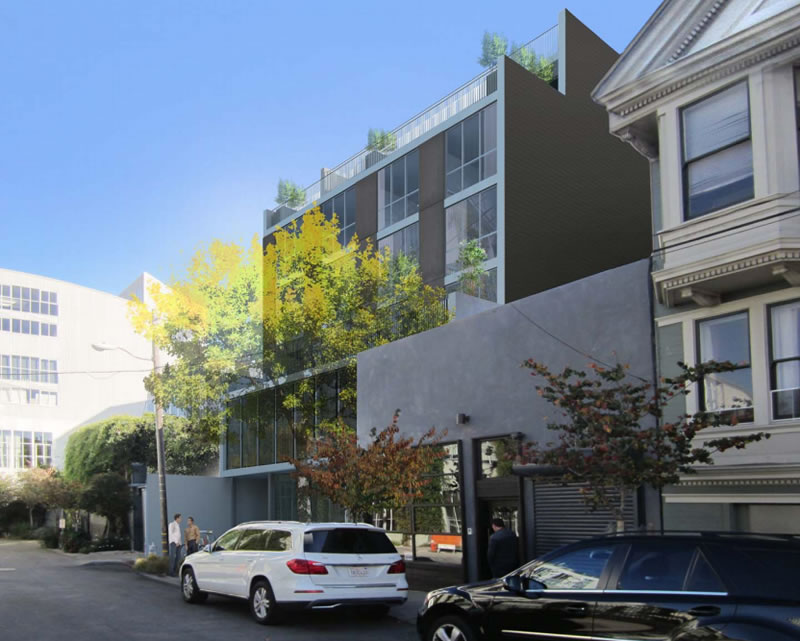 A garage entrance on Clementina would provide accesses to 9 underground parking spaces and the second floor of the building would provide a full floor of "flexible high-tech office" space.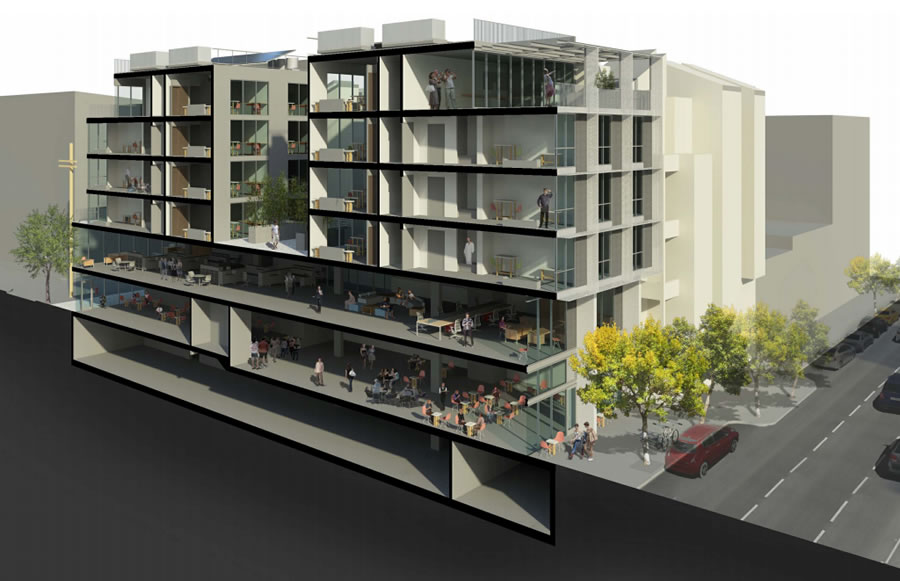 The 42 self-contained micro-units on floors three through six of the building would range in size from 290 to 350 square feet, with private decks overlooking Clementina Street for six of the units and a central courtyard which the 16 interior units would face.

Garage parking for 48 bikes is included in the plans as well.
While a number of neighbors oppose the project's proposed garage entrance on Clementina and have lobbied to have it moved to Folsom in order to reduce traffic in the alleyway, San Francisco's Planning Department recommends the project be approved as proposed in order to minimize conflicts with pedestrians, bikes and transit along Folsom, the future "Main Street" of SoMa.