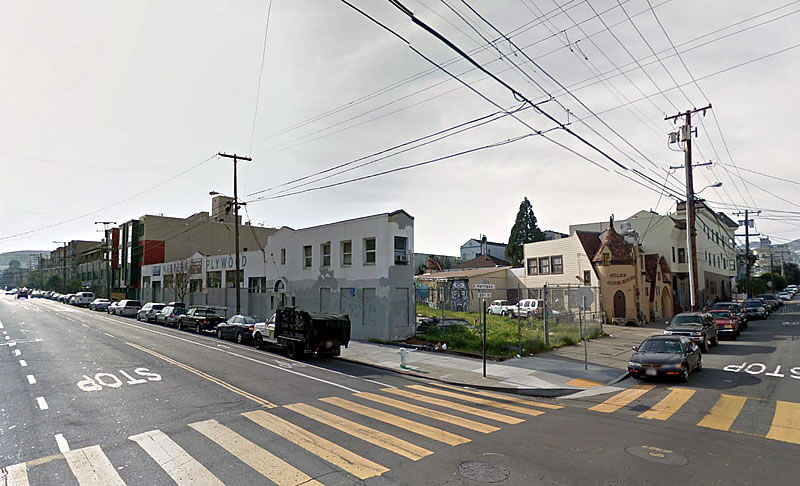 A permit to raze the shuttered Western Plywood warehouse at Harrison and 22nd Streets in the Mission has been requested, and in its place, a four-story residential building is planned to rise, with the old Southern Pacific Railroad Right of Way right behind and Parque Ninos Unidos a block away.
As designed by Kerman/Morris Architects, the wedge-shaped building includes 20 condos, with a gigantic roof deck for residents and parking for 15 cars in a series of stackers on the ground floor.
And if a plugged-in tipster is correct (email tips at socketsite.com), the project team is hoping to start demolishing the Western warehouse at 2600 Harrison as soon as next month, likely in a race to beat the adoption of a threatened housing moratorium in the Mission which could stop the development in its tracks.