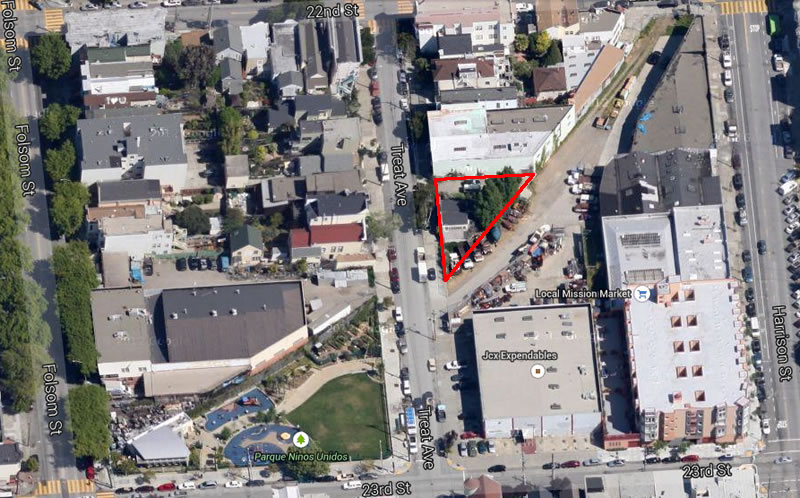 Speaking of a development which could be caught in the crosshairs of a threatened housing moratorium in the Mission, and another which borders the old Southern Pacific Railroad Right of Way, the parcel at 953 Treat, across the street from Parque Ninos Unidos between 22d and 23rd, is in contract to be sold with concept drawings for a modern four-story building to rise.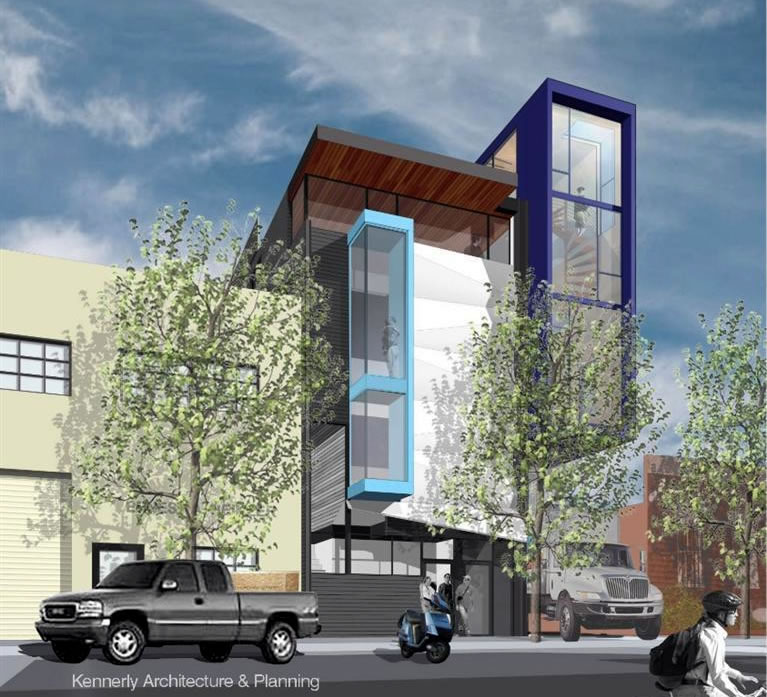 Keep in mind the project has yet to be submitted to Planning for review, much less approved.  But as drafted by Kennerly Architecture for the seller, the new building would rise adjacent to the little 700-square-foot home which currently occupies the southern side of the parcel.
And apparently the new building could yield up to 16 small apartments, or perhaps one big home.