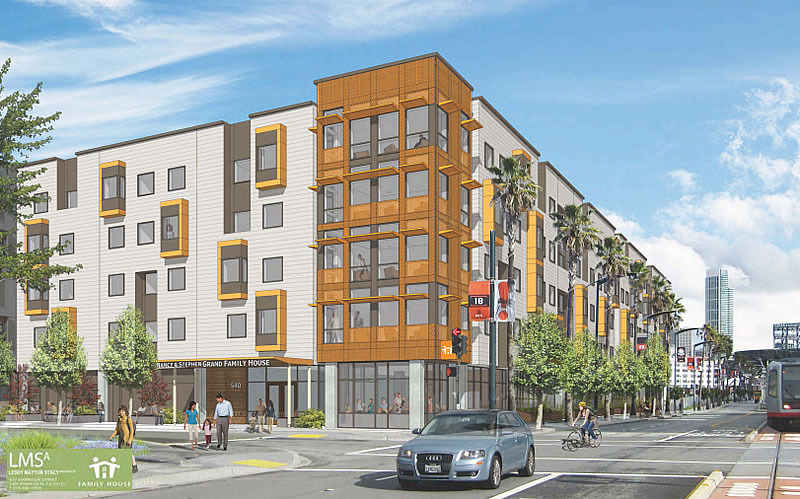 With 200 units of affordable housing slated to soon break ground on the western three-quarters of Mission Bay Block 7, construction on a new 92,000-square-foot home for Family House is underway on the eastern quarter of the block, fronting Third Street between China Basin and Mission Bay Boulevard North.
Founded in 1981, Family House offers free, temporary housing to families of seriously ill children receiving treatment at the University of California San Francisco Benioff Children's Hospital and helps more than 2,000 families a year.
Currently operating at near 100% occupancy out of two apartment-style buildings located near the UCSF Parnassus campus, with a combined 34 bedrooms and a maximum occupancy of 107 guests, Family House's new Mission Bay facility will include 80 guest rooms, each with an en suite bathroom, and be able to house up to 250 people per night.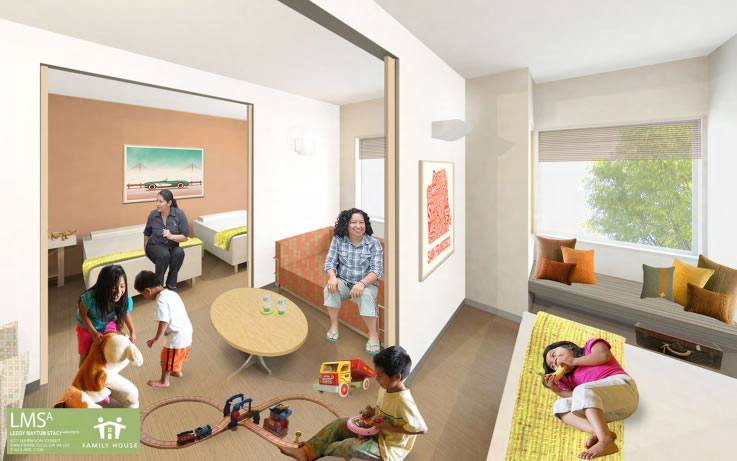 The Nancy and Stephen Grand Family House at Mission Bay should be ready for occupancy in early 2016.