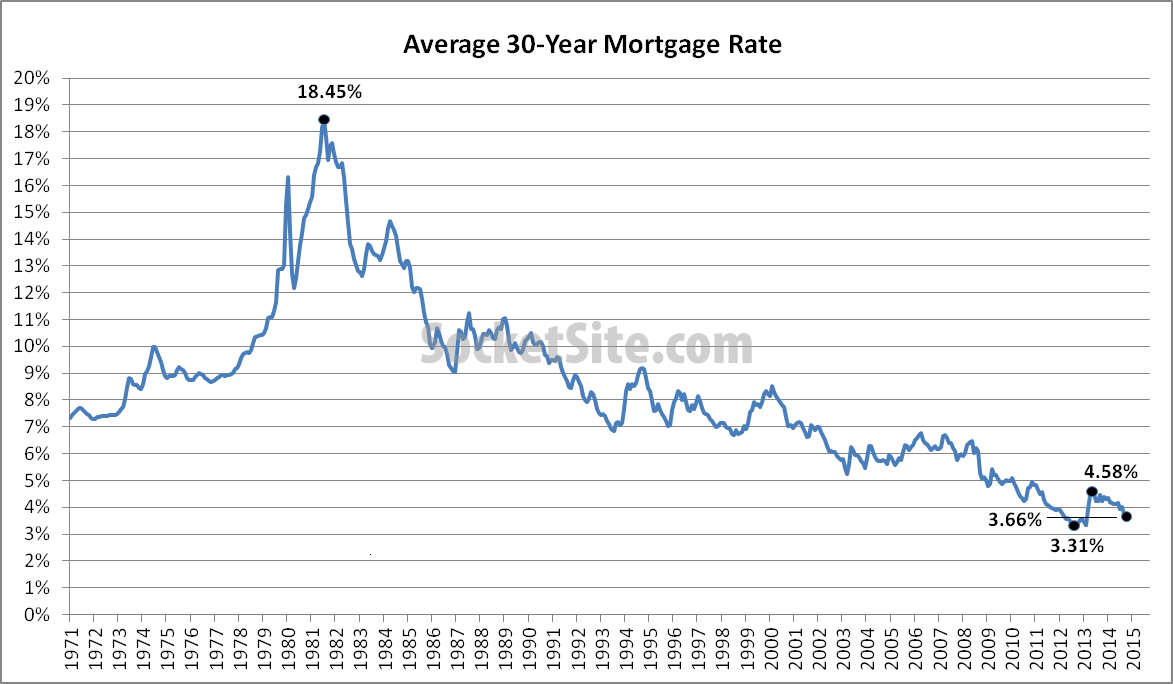 The average rate for a conforming 30-year mortgage has fallen for the third week in a row to 3.66 percent, the lowest rate since May 2013 when the rate averaged 3.59 percent and 75 basis points below the 4.41 percent average rate at the same time last year.
And while Jumbo mortgages had been cheaper than conforming loans for quite some time, the advertised 30-year rate for a Jumbo loan at Wells Fargo is currently running 3.875 percent versus 3.750 percent for a conforming loan up to $417,000.
Averaging around 6.7 percent over the past twenty years, the 30-year rate hit a three-year high of 4.58 percent in August of 2013 and an all-time low of 3.31 percent in November 2012.