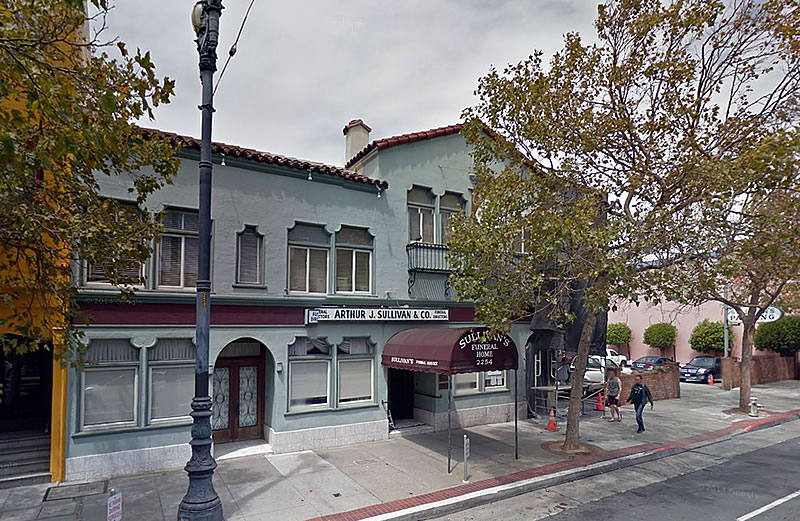 The Prado Group has quietly filed plans to add three floors of residential units atop the existing Sullivan's Funeral Home building at 2254 Market Street and construct two new buildings, rising up to 50-feet in height along Market Street and 40-feet along 15th Street, on the funeral home's parking lots next door.
As proposed, the buildings fronting Market Street would be interconnected and include up to 45 dwelling units, with 13,500 square-feet of retail space on the ground floor and a garage for up to 22 cars below.
And while the plan for the retail space has yet to be specified, it's probably safe to assume Sullivan's is not long for this world.