Purchased as a two-unit building for $1,350,000 two years ago, the "stunning rebuilt Pacific Heights residence" at 3083 California Street has just returned to the market listed as a "Modern/High Tech" single-family home for $4,895,000.
The 4,658-square-foot home's listed four bedrooms include the new "media room/guest bedroom" with a "wet-bar" on the lower level.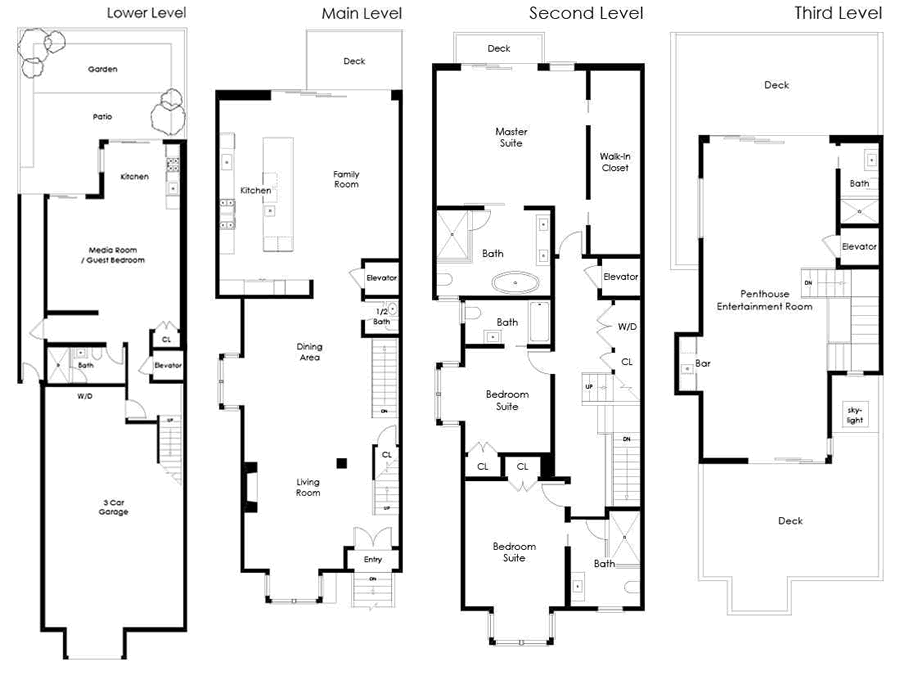 The five full bathrooms, plus a half bath on the main floor, include the master bath on the second level, outfitted with heated tile floors, the requisite dual showers in a single enclosure and a designer soaking tub.