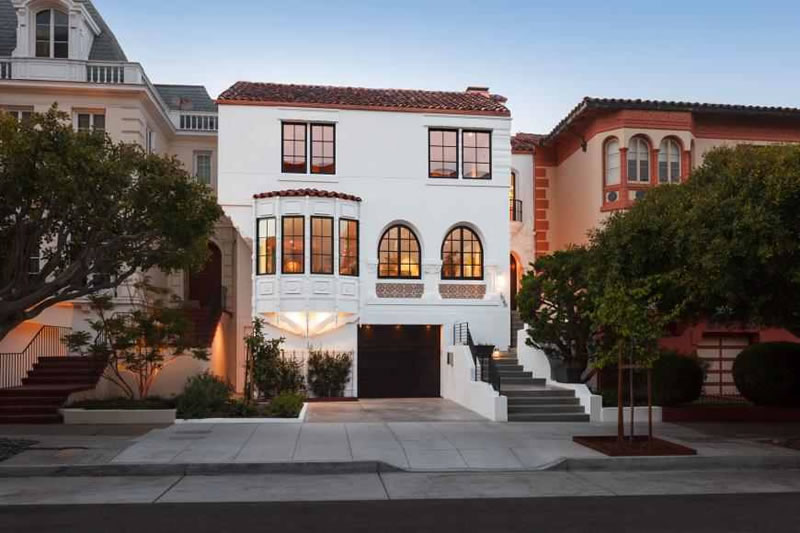 Built in 1929 and recently "re-imagined to seamlessly blend its classic architectural presence with the amenities and conveniences of a modern and contemporary lifestyle," a re-imagining that added over 2,000 square feet of living space to the Pacific Heights home, 2040 Jackson Street hit the market two months ago listed for $15 million having been purchased as a 4,900 square-foot home for $5.2 million in 2008.
This past Friday, the sale of the now 7,100 square foot home closed escrow with a reported contract price of $14 million, which is one million or "under asking" but nearly $2,000 per square foot ($1,972).
And while the neighbors had objected to the expansion, no word on whether or not they'll object to their new comp.