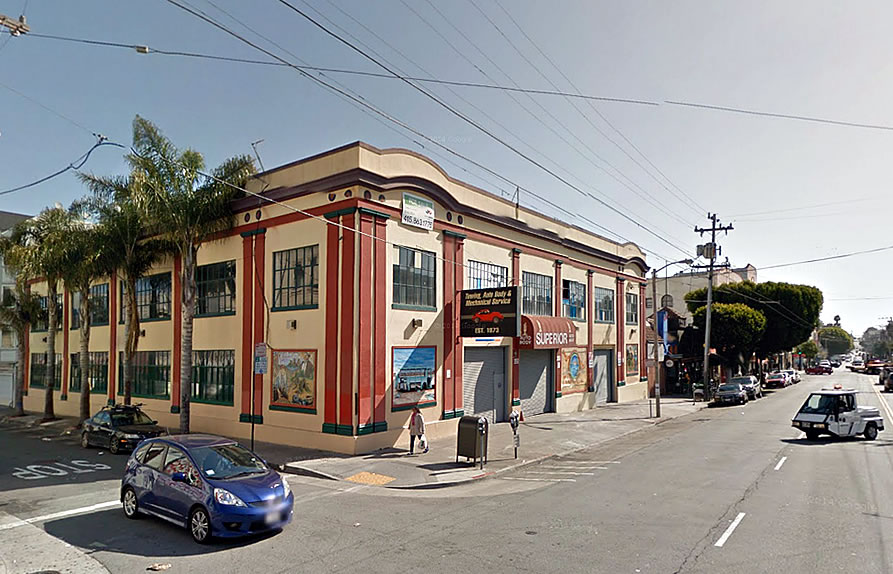 MX3 Ventures has filed their preliminary plans to raze the two-story Superior Automotive shop at 3140 16th Street and construct a five-story building with four floors of condos over 8,000 square feet of ground floor retail on the Inner Mission site, a site for which the group paid a record setting $8.7 million a few months ago.
With respect to the project's timing, it's looking like it will be at least four years before the site is fully developed, as the existing 20,000-square-foot building on the site is currently being offered for lease with a term of 2 years.
And a request to convert the building into a parking garage in the near-term has been withdrawn.