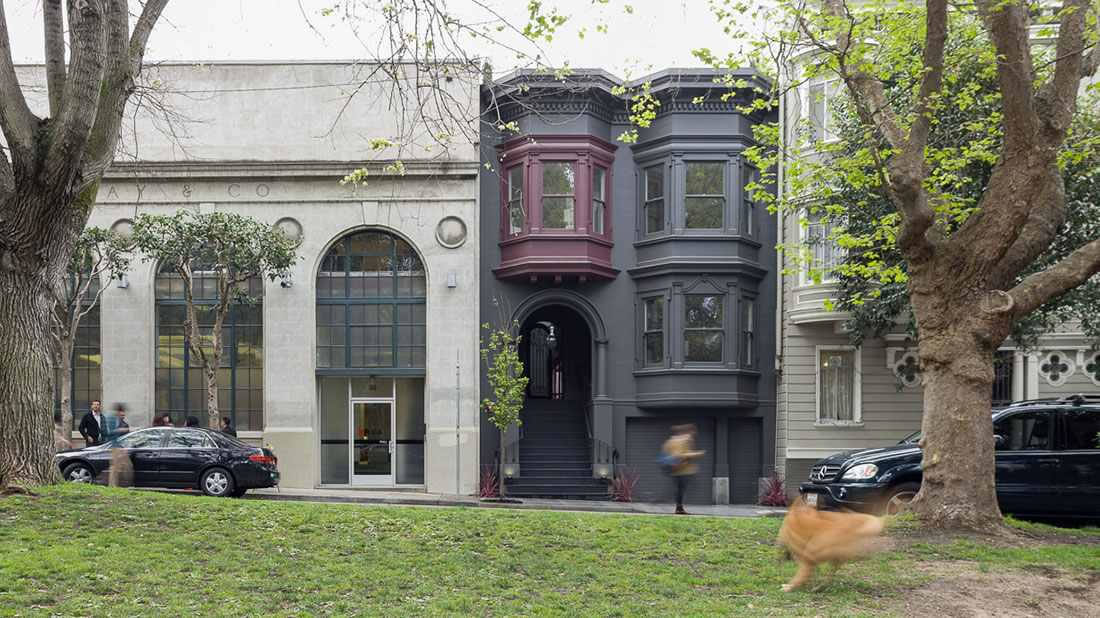 As plugged-in people know, there's a rather modern home hidden behind the traditional San Francisco façade at 41 South Park, a two-unit building which was rebuilt as a single-family residence with a gourmet kitchen overlooking the dining room and a double height ceiling from which swings were hung to surround the dining room table.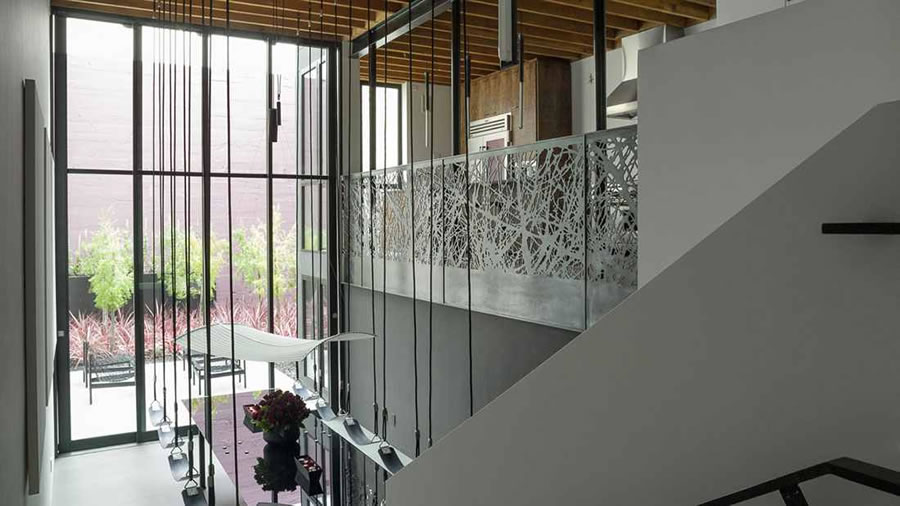 Originally listed for $7,650,000 early last year, the list price for 41 South Park was cut to $6,250,000 two months later and then the property was withdrawn from the market in September of 2013.  And while 41 South Park never officially returned to the market, the modern home quietly traded hands for $5,700,000 last month.
No word on whether any of the swings remain in place (we're guessing not), but the buyer would appear to be the CEO of a local tech company that plays in the electronic medical records space, so at least he's likely to have decent health care coverage if so, and hopefully for his guests as well.