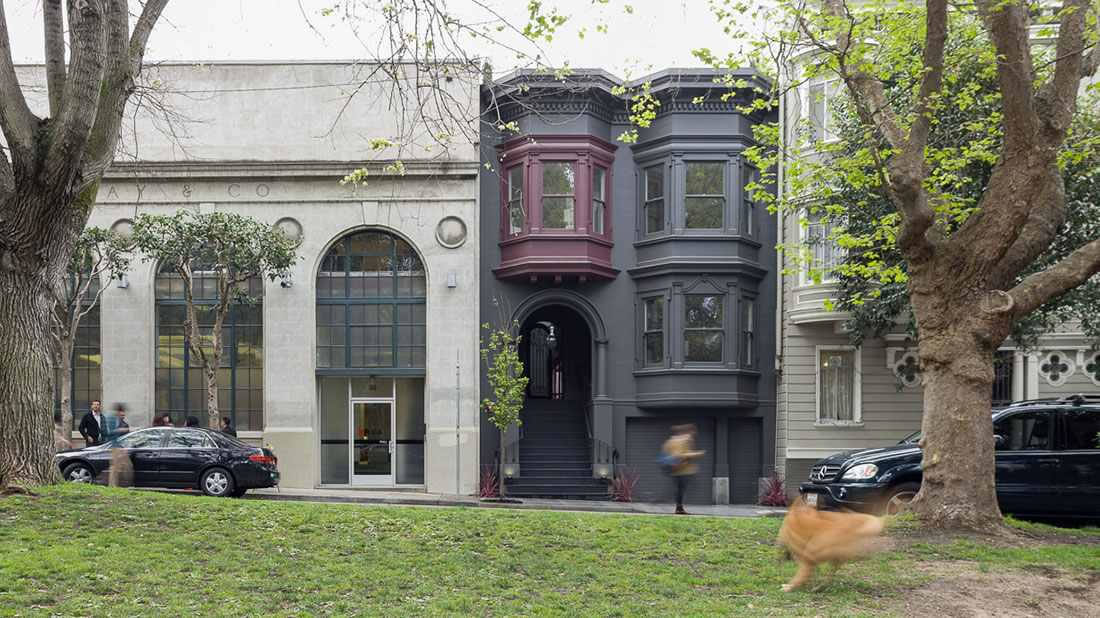 Hidden behind a traditional San Francisco façade, 41 South Park which is technically a two-unit building was rebuilt and remodeled in a rather non-traditional fashion last year.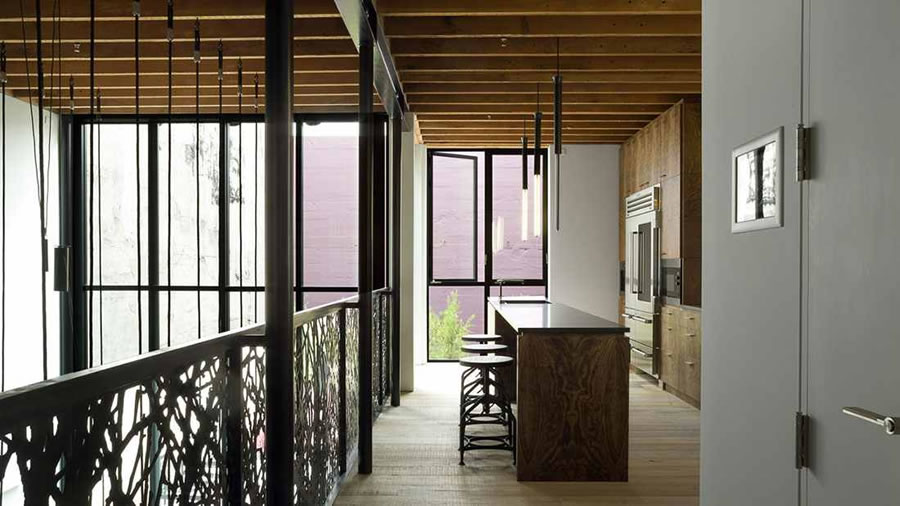 An "ultra-gourmet" kitchen now overlooks the dining room with a double height ceiling from which the swings, not chairs, that surround the dining room table are hung: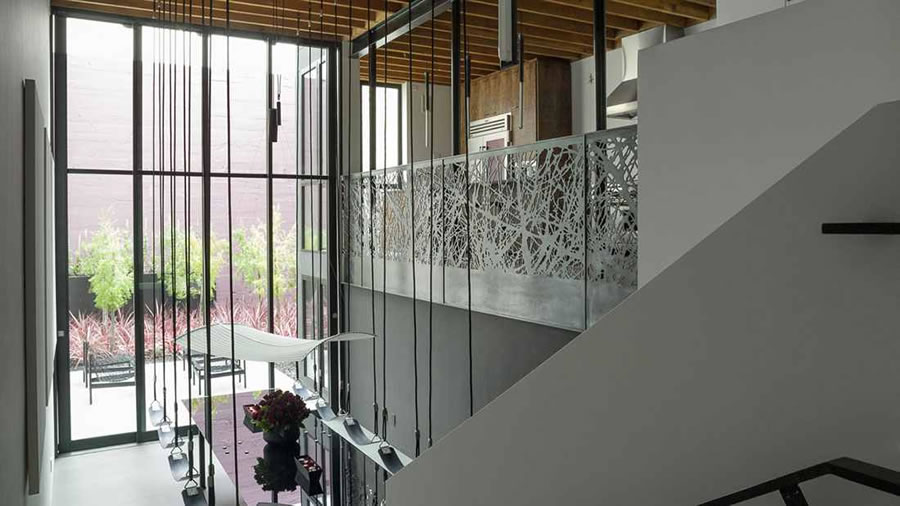 A media room with wet bar (i.e., the kitchen for the "second unit") graces the ground floor.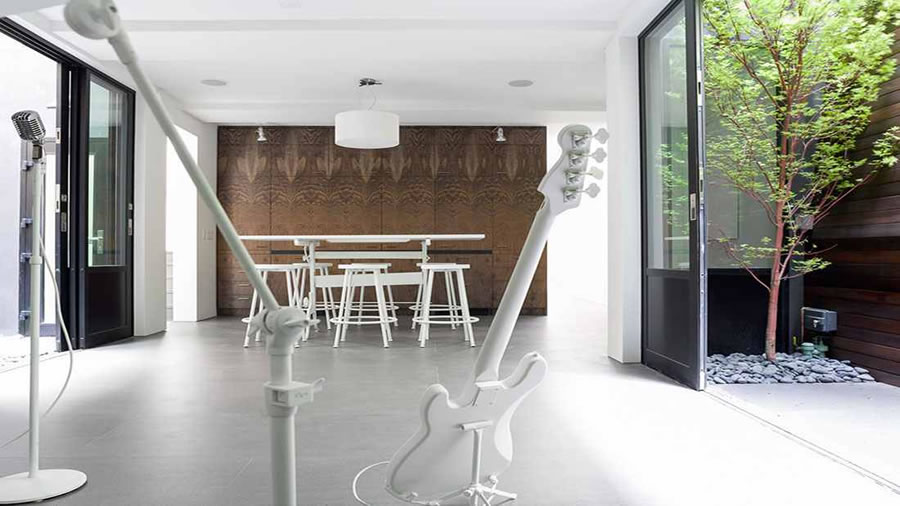 Atop the building, a new rooftop terrace with spa discretely overlooks South Park.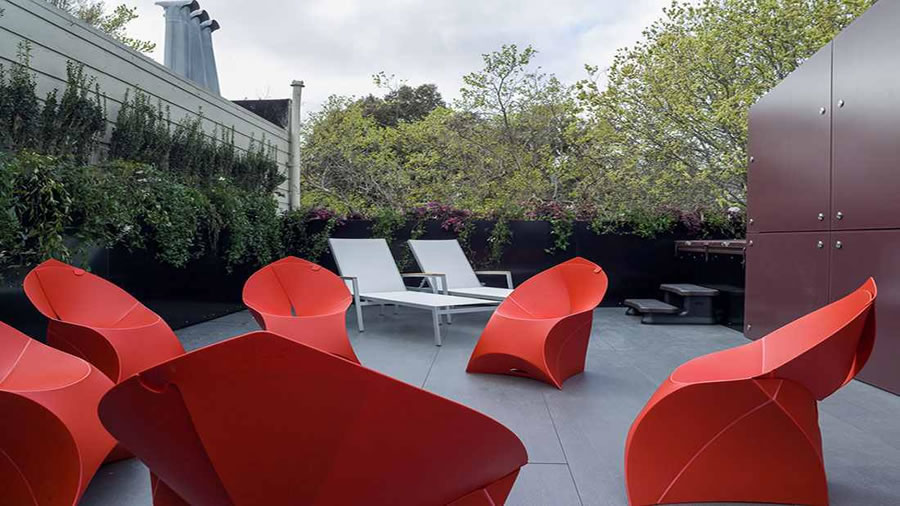 And with five bedrooms, four and one-half baths, two parking spaces and a pre-renovated 3,600 square feet, 41 South Park has hit the market swinging for $7,650,000.