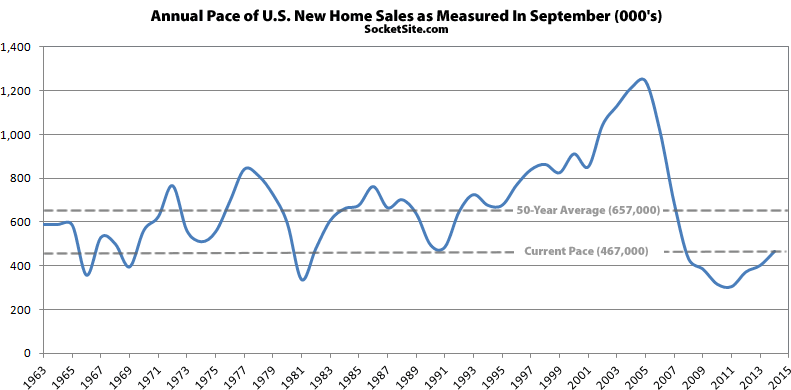 The seasonally adjusted annual pace of new single-family home sales in the U.S. was effectively unchanged (up 0.2 percent to 467,000) from August to September, with the August pace having been downwardly revised by 8 percent to 466,000.
While currently running 17 percent higher versus the same time last year, keep in mind that the pace of new single-family home sales as measured in September has averaged 657,000 over the past 50 years and peaked at 1,244,000 in 2005.
The pace of new home sales in the West dropped 8.9 percent from August to September but is running 19.1 percent higher, year-over-year.
And in terms of inventory, the number of new single-family homes for sale in the U.S. is currently running 14 percent higher on a year-over-year basis, with the greatest number of new homes on the market (210,000) since 2010 but 57 percent fewer than in early 2008.