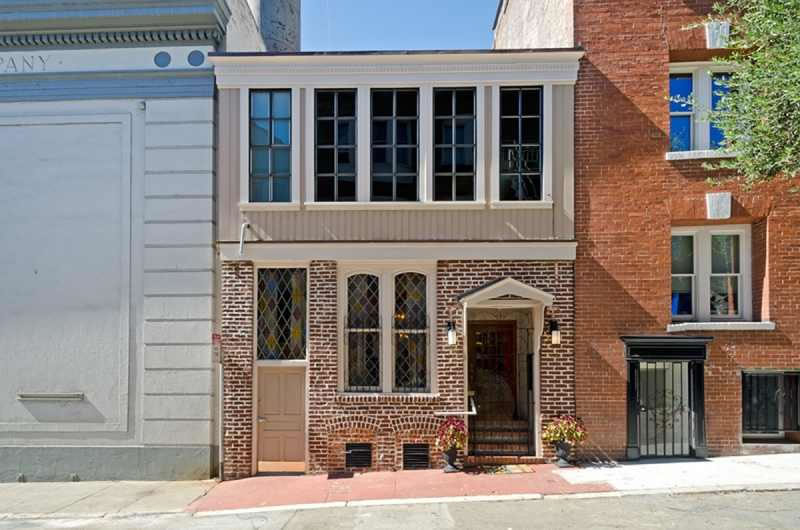 Hidden away behind an imposing looking gate off Post and constructed around the turn of the century, the 3,500 square foot property at 3 Meacham Place has served as a residence, as offices, and most recently as a combination of the two.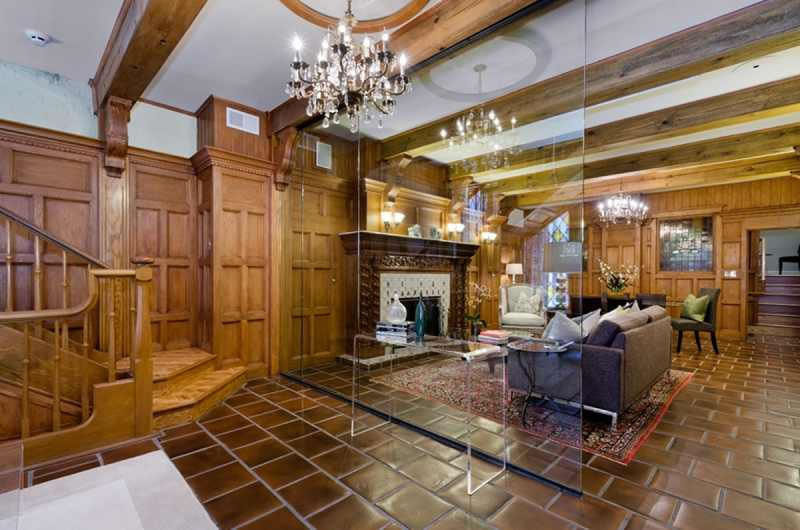 A glass partition now separates the living room from the entryway, with a staircase leading up to the bedroom with a side office and big skylights [floor plans].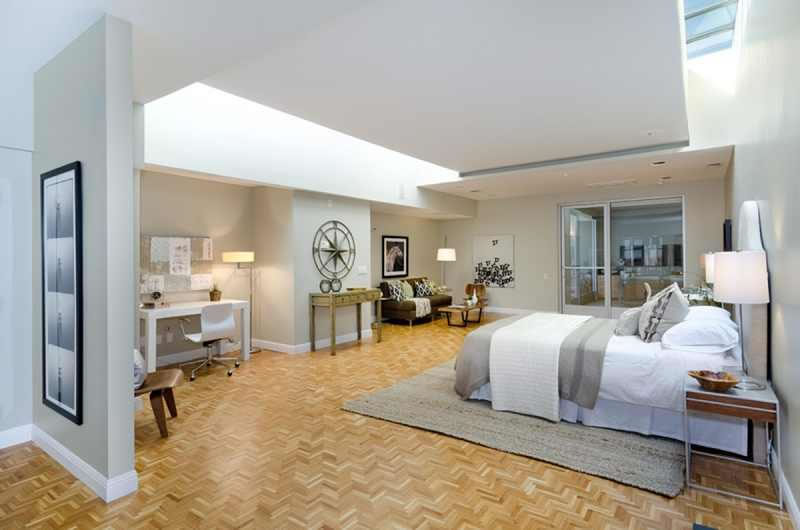 While the kitchen is located in the basement.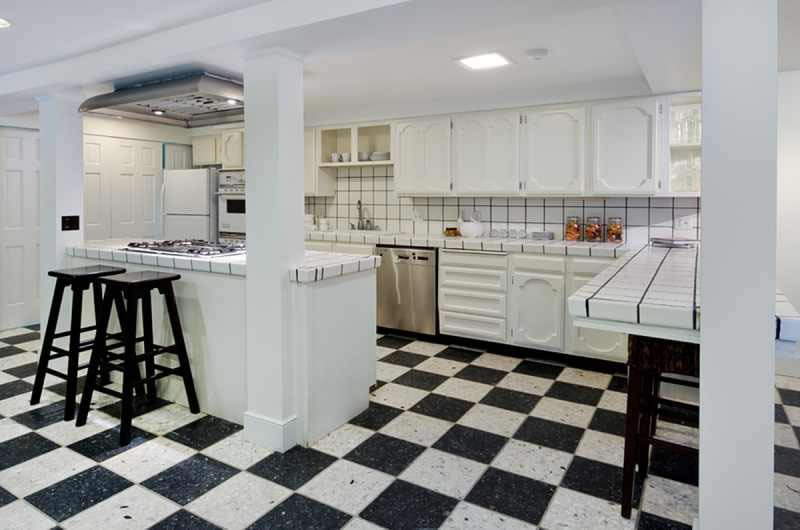 And apparently, so is the safe.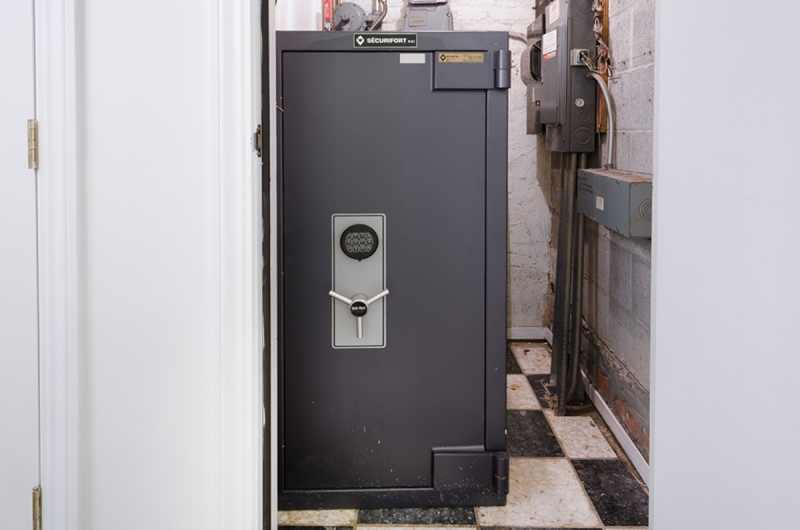 Listed as a "one-of-a- kind residence" which has been "a source of inspiration through the years to numerous creative entrepreneurs," 3 Meacham Place is now on the market for $1,695,000.
And with respect to that imposing looking gate at the entrance to the street, it was approved by the city and installed in 2003, having been requested and paid for by residents on the street.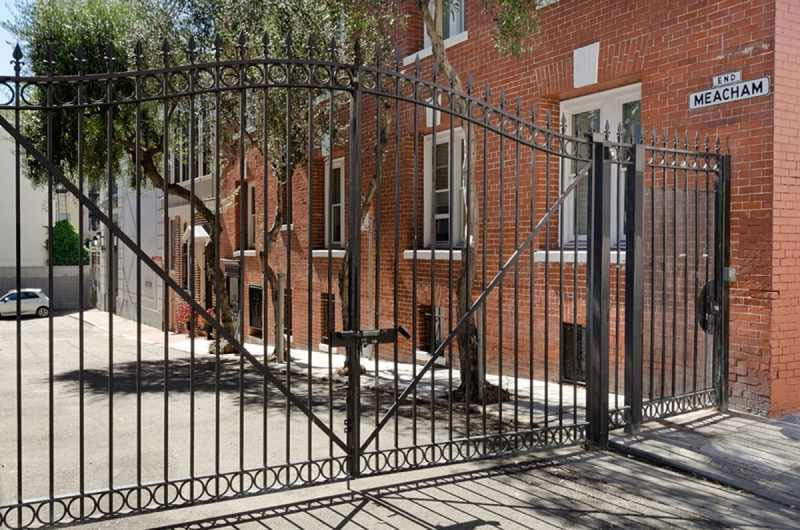 And while the sidewalk entries on either side require a key to be opened, the gate cannot legally be locked.