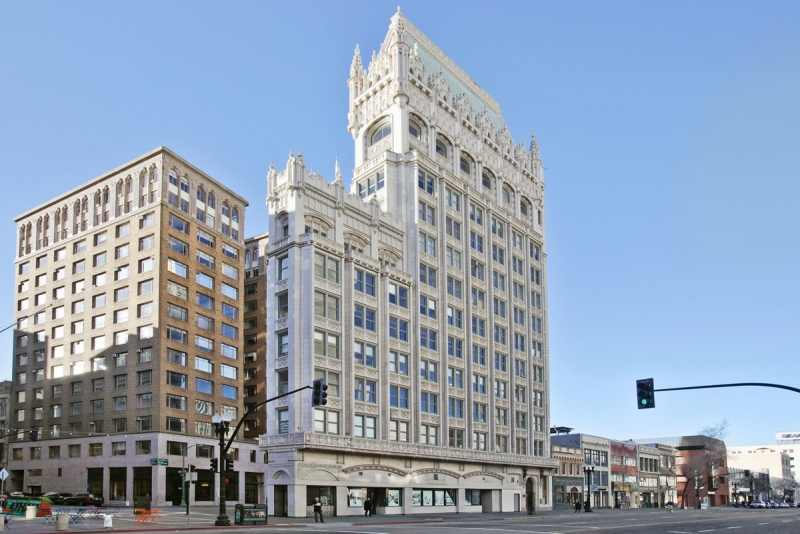 As we first wrote about Oakland's Cathedral Building at 1615 Broadway when it went condo in early 2008:
It's across the bay, but we do love the building. Built in 1913 and designed by Benjamin Geer McDougall, the 14-story Oakland Federal Building is a shining example of the Gothic Revival movement.

Renamed the Cathedral Building in 1969, the building is now going condo with the first six floors commercial and the top eight full-floor residences with prices ranging from $895,000 for the 1,476 square foot 11th floor to $1,300,000 for the 2,016 square foot 14th.

And while the finishes are just okay, and there isn't any parking, we're suckers for the skin deep beauty and bones. Now if only the ceilings we just a little bit higher…
Having ended up selling for $995,000 in July of 2009, the aforementioned penthouse on the 14th floor, the one unit with higher than average ceiling heights, is back on the market for $1,499,000.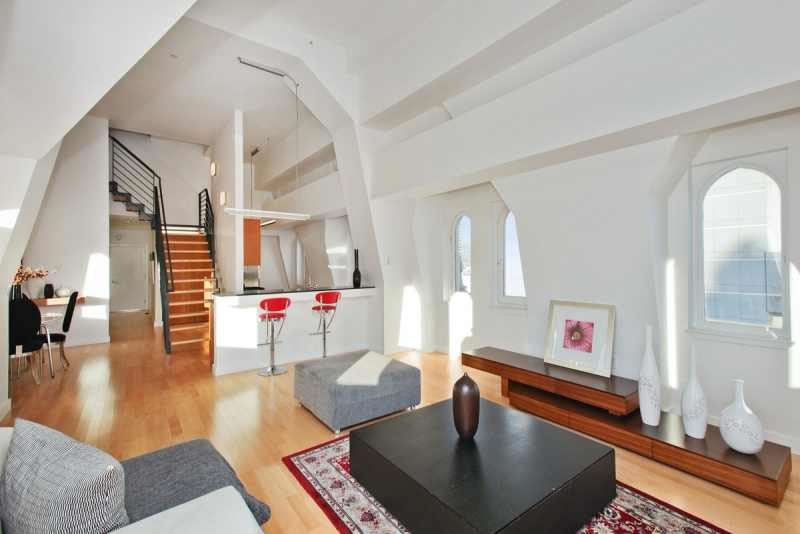 An elevator runs to the main floor of the unit which is configured with three bedrooms and two full baths. And from the main floor, a custom-built staircase leads to a vaulted concrete attic space/lair under the blue tile roof of the landmark building.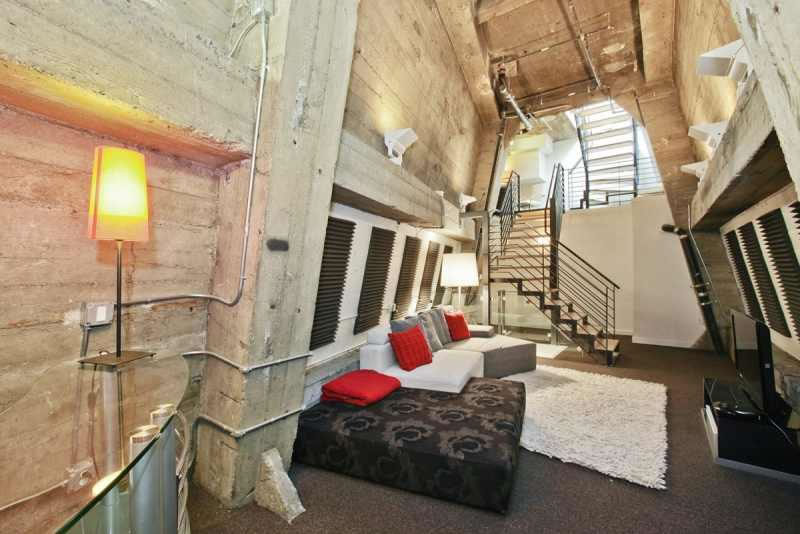 From the attic, the stairs continue on to a little private roof deck atop it all.