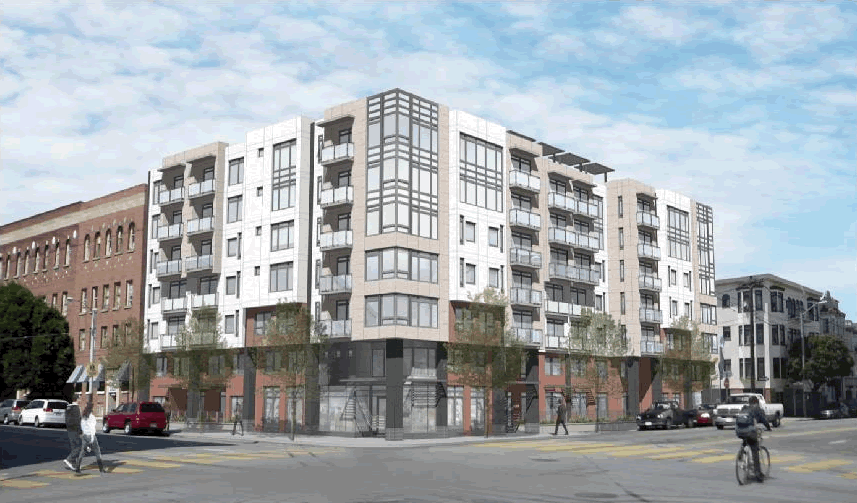 The plans for a seven-story building with 72 condos to rise on the northwest corner of 16th Street and South Van Ness Avenue over in the Mission could be approved by San Francisco's Planning Commission next week.
As designed by Forum Design for JCN Development, then 490 South Van Ness Avenue project includes a 1,100 square foot retail space on the corner and parking for 48 cars and 83 bikes below.
The former "Quality Tune-Up" site was purchased for $2,650,000 in 2009 having been listed for $4.5 million at the time.