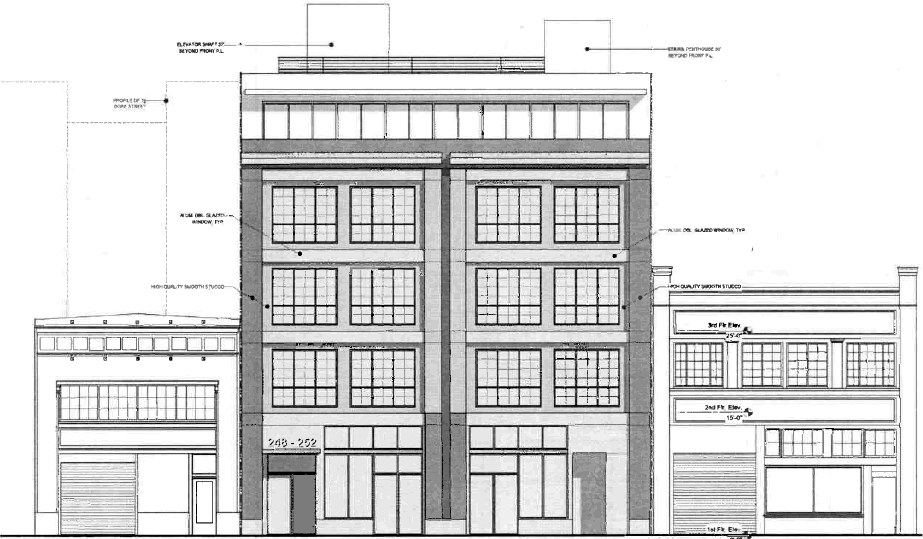 The construction of a five-story building with 15 new apartments over 3,100 square feet of ground floor commercial/restaurant space had been slated to break ground at 248-252 9th Street last year, but an appeal filed by neighborhood activist, Jakkee Bryson, stopped the development in its tracks.
The CEQA-based appeal cites "noise, dust and privacy issues" that would impact area residents (and the environment) during construction.
This afternoon, San Francisco's Board of Supervisors will decide whether or not to uphold the appeal or approve the plans for the Western SoMa development, the building permits for which have already been issued.