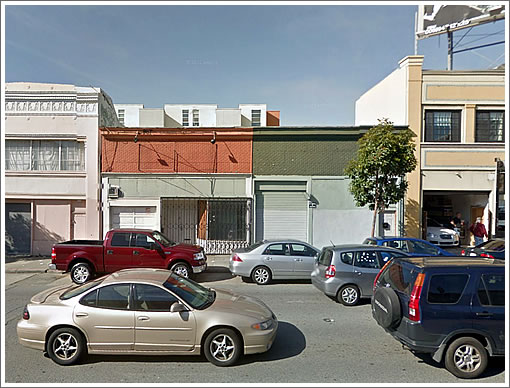 The two one-story buildings at 248-252 9th Street were constructed in 1907 and occupied by various theater and performing arts groups in the 1990's and naughts. Currently used for nothing but storage, the two Western SoMa buildings will be razed and a five-story mixed-use building would rise as proposed: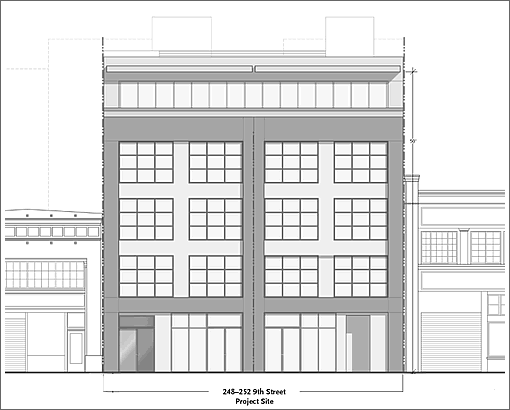 Plans for the new building include 15 dwelling units (8 one-bedrooms and 7 two-bedrooms) over 3,100 square feet of ground floor commercial/restaurant space and a 1,200 square foot roof deck for residents. And while the building would be built without any parking for cars, parking for 16 bicycles is planned.
Assuming approvals, construction is slated to start in the middle of this year and will last for around 12 months.  A total of three trees will line the sidewalk when completed.