The latest designs for the 8-story "StoneFire" building that's proposed to rise on the corner of University Ave and Milvia over in Berkeley, currently the site of a one-story Firestone tire store, garage and parking lot, will be presented to Berkeley's Zoning Adjustment Board this week.
The refined design for the 1974 University Avenue development includes 98 apartments (down from up to 120), including 8 available to very low income households, over 8,700 square feet of ground floor commercial space and below grade parking for 76 cars and bikes.
The view from the units on the 8th floor includes Golden Gate views: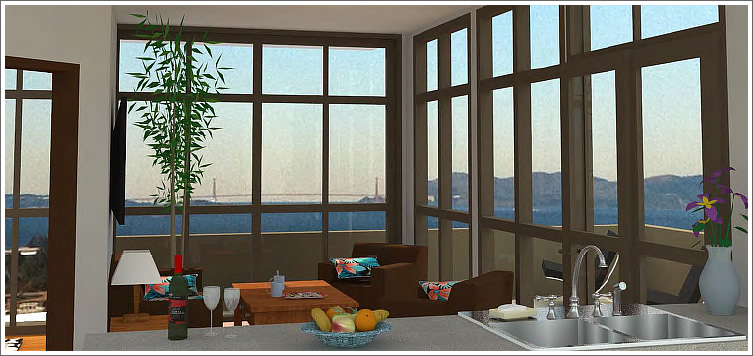 Eligible for streamlined review as an infill project, the goal is to break ground for StoneFire in 2015 and be ready for occupancy by the end of 2016.