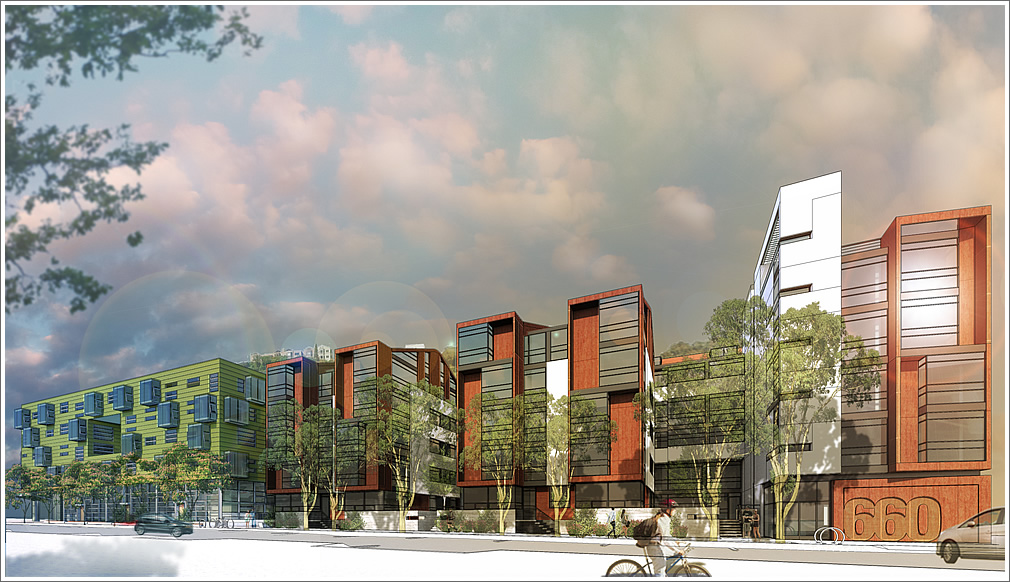 The plans to raze Café Cocomo at 650 Indiana and construct two distinct five-story buildings with a total of 111 new apartments on the Dogpatch block between 18th and 19th Streets have been refined, are ready to be approved, and will be presented to San Francisco's Planning Commission in two weeks. Click the new renderings to enlarge.
An underground garage will provide parking for 79 cars and 103 bikes and the mid-block alley between the buildings which was to be a driveway is now a landscaped space. The new entrance to the garage is behind the "660" in the rendering above.
At the southern end of the development, the dead end spur of 19th Street would become a 8,200 square foot public space connected to retail, a proposed "Decompression Plaza":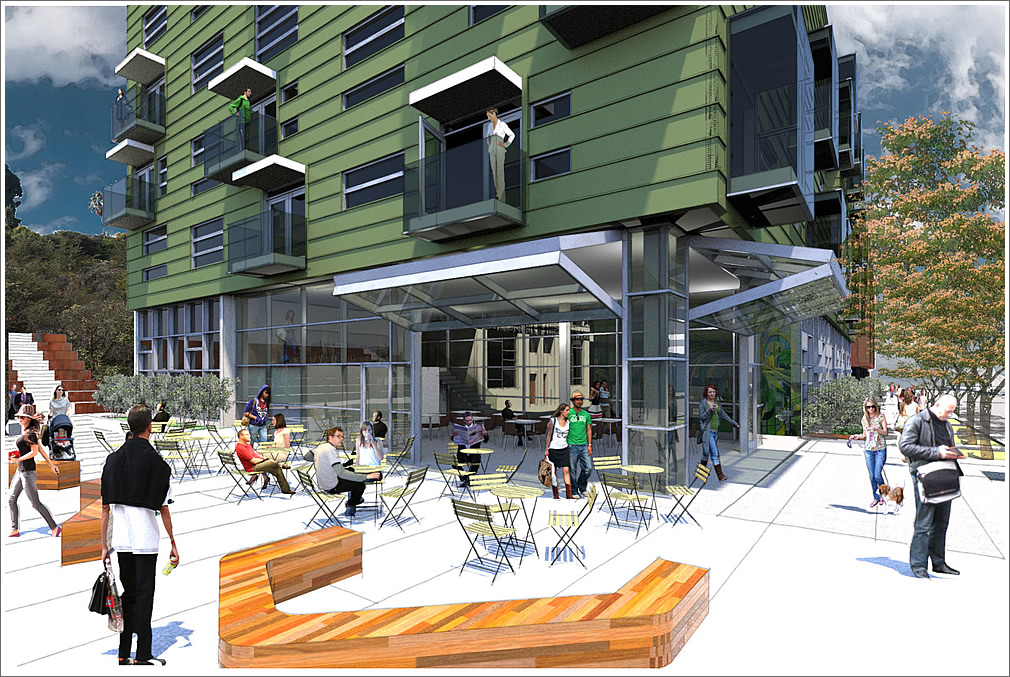 The green building (680 Indiana) was designed by Pfau-Long Architecture. The patina metal building with the white tower (660 Indiana) was designed by Kennerly Architecture & Planning.