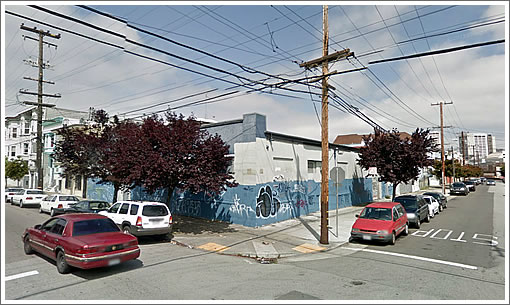 As we first reported early last year with respect to plans for development at the intersection of 15th Street and Shotwell in the Mission:
Permits to demolish the one-story warehouse on the northwest corner of 15th and Shotwell and construct a four story building with ten apartments on the site were disapproved in 2010, at which point the development plans for the parcel were cancelled.

Purchased for $1,450,000 [in October of 2012], a new plan has been quietly pitched to Planning with a proposal to demolish the building at 1450 15th Street and construct a 5-story, 50-foot tall building with 23 dwelling units and parking for 17 cars and 12 bikes.
Designs for the proposed development have since been drawn (click to enlarge), the project's environmental review is underway, and building permits have been requested.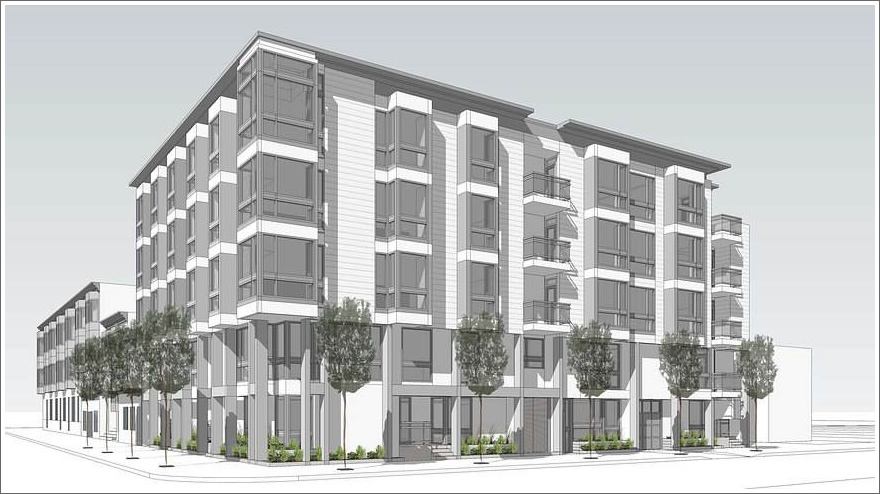 Assuming the plans and permits are approved, the development at 1450 15th Street could break ground as soon as this spring.