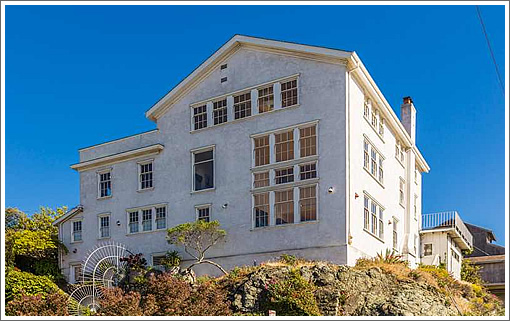 Listed for $5,995,000 this past June, the price tag for the Potrero Hill compound on the corner of Mariposa and Utah was cut to $4,995,000 in September.
Last night, the list price for the 6,645 square foot former art school building at 2255 Mariposa Street which was remodeled and converted to legal dwelling units in 1987 was cut another $645,000, now asking $4,350,000.
From the comments at the time of the previous reduction to $4,995,000: "No way this place is overpriced at this point. Gutted SFHs are going for over $750/sq ft near there – all it takes is one buyer (or that twitter IPO)." While that one buyer hasn't been found, that IPO has happened.