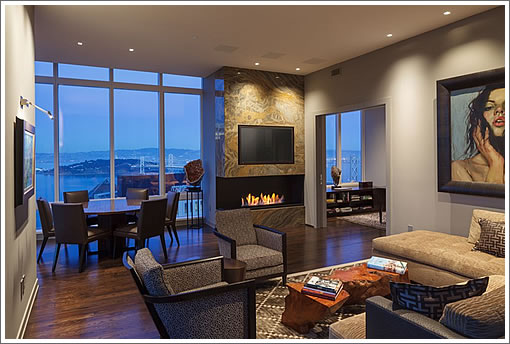 As we noted when the 1,664 square foot condo on the 48th floor of San Francisco's Millennium Tower hit the market in February asking $4,500,000, the Millennium Tower wasn't built with any fireplaces in place, but that didn't stop the buyer of 301 Mission Street #48B from adding one.
Purchased as new for $2,400,000 in February of 2010, the Grand Residence was more or less gutted and rebuilt over the course of a year. And in addition to the new alcohol burning fireplace, the second bedroom was reconfigured as a library with an electronically controlled Murphy bed behind the Ebony cabinetry and the master bathroom was rebuilt in marble, limestone and glass: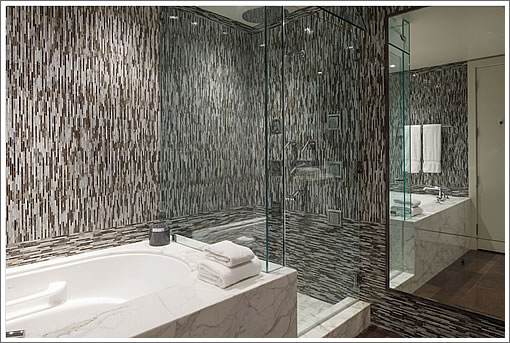 This past Friday, the sale of 301 Mission Street #48B closed escrow on Friday with a reported contract price of $4,250,000 or just over $2,550 per listed square foot.