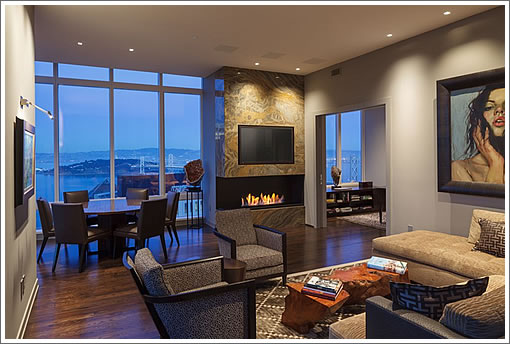 The Millennium Tower at 301 Mission Street wasn't built with any fireplaces in place, but that didn't stop the buyer of 301 Mission Street #48B from adding one.
Purchased as new for $2,400,000 in February of 2010, the 1,664 square foot Grand Residence on the 48th floor was more or less gutted and rebuilt over the course of a year.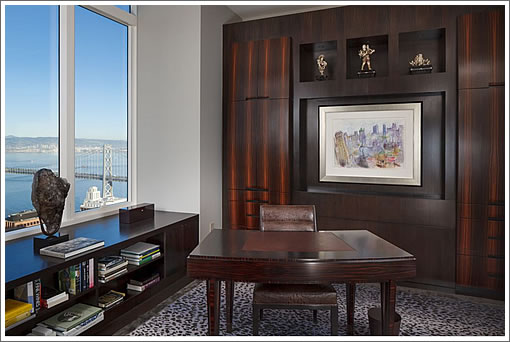 In addition to the new alcohol burning fireplace surrounded by Bamboo granite, the second bedroom was reconfigured as a library with pocket doors to the living room and built-in Macassar Ebony cabinetry, behind which an electronically controlled Murphy bed is hidden.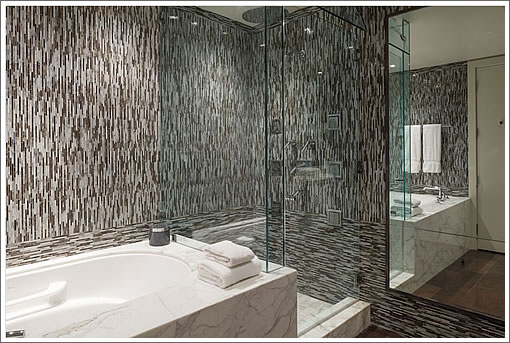 The bathrooms now feature Equator Marble, Pierre Brun limestone and the Global glass wall tiles above. And while not yet officially listed, the corner unit with 11-foot, six-inch windows and some rather spectacular views of the city, bridge and Bay Lights is about to hit the market asking $4,500,000, just over $2,700 per square foot.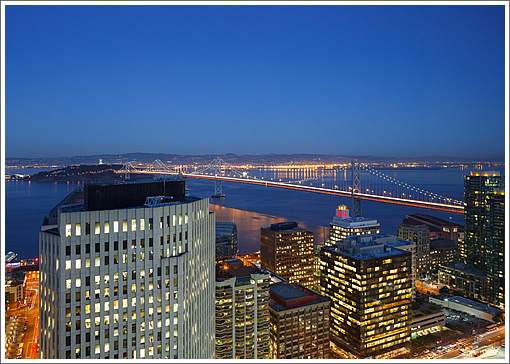 Full Disclosure: The listing agent for 301 Mission Street #48B advertises on SocketSite and provided a preview tour of the property but no compensation for this post.