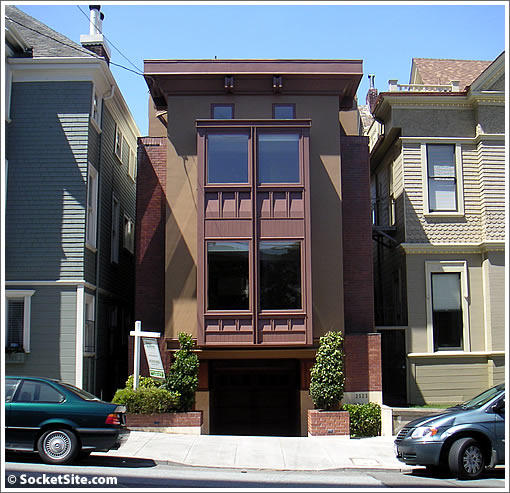 As we wrote about the Pacific Heights pad above this past August:
Foreclosed upon in 2009 with nearly $3 million owed at the time, the Pacific Heights home at 2523 Steiner returned to the market listed for $1,450,000 in 2011, was repainted three times in quick succession, and then sold for $1,260,000 that May.

Without any permits to remodel having been issued since purchased, and still sporting the same chocolate coat of exterior paint, the three-bedroom home with a rather challenging floor plan is now back on the market and listed for $2,450,000, this time with 1,730 square feet.
Reduced to $2,195,000 in September, the sale of 2523 Steiner has since closed escrow with a reported contract price of $2,010,000. That's 18 percent under original list but nearly 60 percent more than the price which was paid for the pad in early 2011.