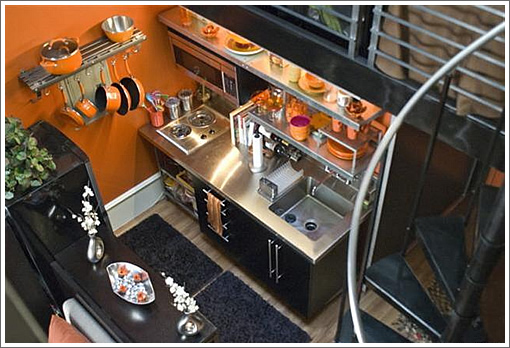 The sale of the Book Concern Building's unit #505 at 83 McAllister Street has closed escrow with a reported contract price of $415,000, five percent under asking. And with 259 legal square feet, call it $1,602 per legal square foot for the well designed Civic Center studio.
That being said, the legal square footage of the condo doesn't include the 150 square foot sleeping loft which is technically "storage" space accessed by way of the custom installed spiral staircase.
And while the sale of the studio for $415,000 may seem crazy, keep in mind that the condo was first listed for sale for $417,000 back in 2006 which was before its award winning makeover.