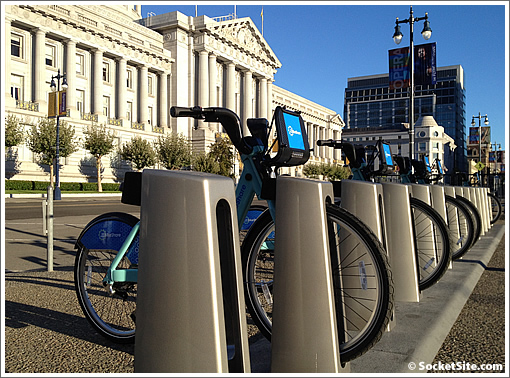 With 700 bikes spread across 70 stations in San Francisco and down the Caltrain corridor to San Jose, the Bay Area Bike Share program formally started rolling at noon on Thursday.
At the moment, the three most popular stations in San Francisco as measured by the least number of bikes available are the stations at Market and 4th Street; the Caltrain adjacent station at 330 Townsend; and the North Beach station at Grant and Columbus.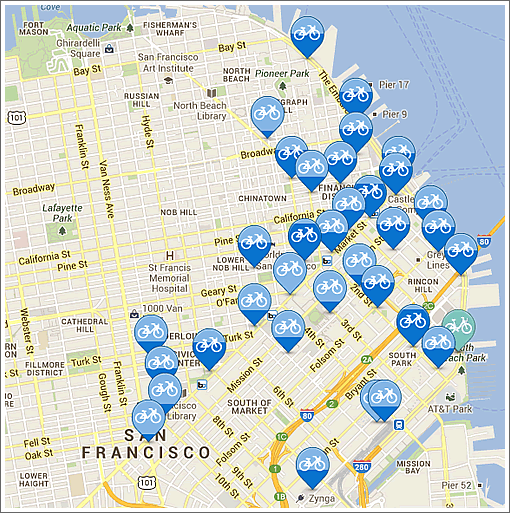 An annual pass for the program runs $88; a three-day pass $22; and a daily pass $9; all of which offer an unlimited number of 30-minute rides.
Keeping a bike for over 30 minutes will cost an extra $4 for the next half hour and another $7 for every 30 minutes thereafter up to $150 a day. Permanently keeping or losing a bike will result in a charge of $1,200 to your credit card.
∙ Bay Area Bike Share: Station Map [bayareabikeshare.com]