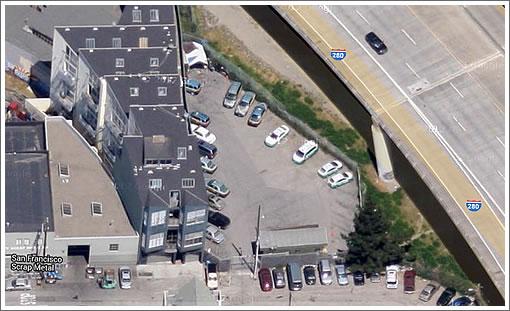 Purchased for $1,400,000 this past December having been listed for $1,800,000, the buyers of the 12,000 square foot Potrero Hill parcel at 98 Pennsylvania Avenue have drafted plans to construct a five-story residential building on the irregularly shaped site which currently serves as a parking lot.
The draft plan for the parcel includes 45 units over an underground parking garage with space for 36 cars and 22 bikes.
Bounded by the elevated I-280 Freeway along the northeastern and eastern borders of the site and 17th Street to the south, you can bet there's at least one group who wouldn't mind if the conceptual plan for razing I-280 north of 16th Street was extended a few blocks to the south.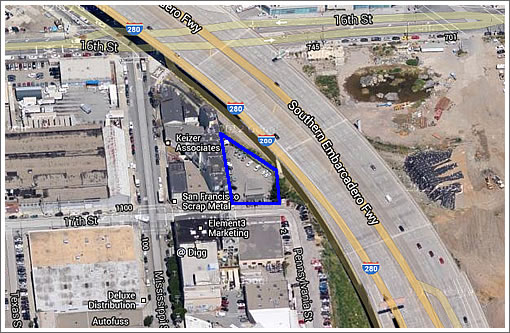 ∙ A Bold Plan To Tear Down I-280 North Of 16th Street In San Francisco [SocketSite]