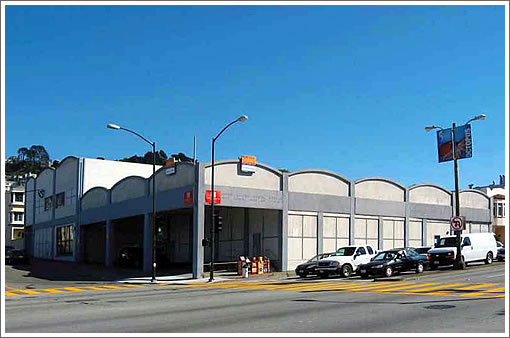 Built as an auto showroom, the 32,000 square foot building at the corner of 1900 19th Avenue and Ortega Street has sat empty since 2009 when the US Postal Service vacated, having used the building for a sorting facility for twenty-five years.
For the past two years, CVS has been working on plans to remodel, repurpose and convert the building into a formula retail store: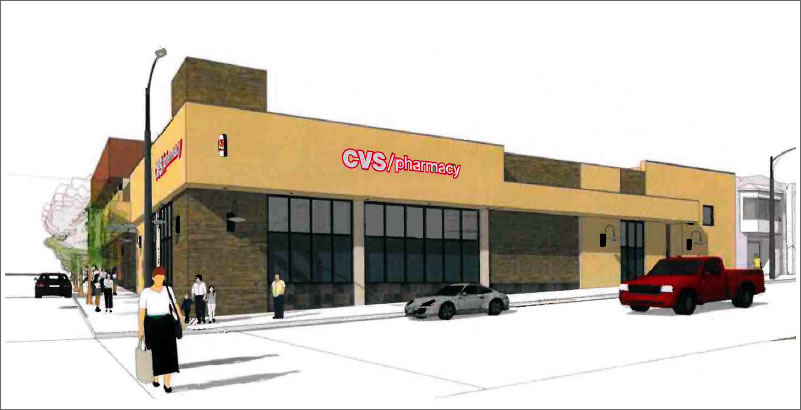 The building's loading dock would be converted to retail space, replaced by an on-street loading area along Ortega. Atop the building, a primary parking area would provide 31 parking spaces. A parking lot across the street would be used for accessory parking.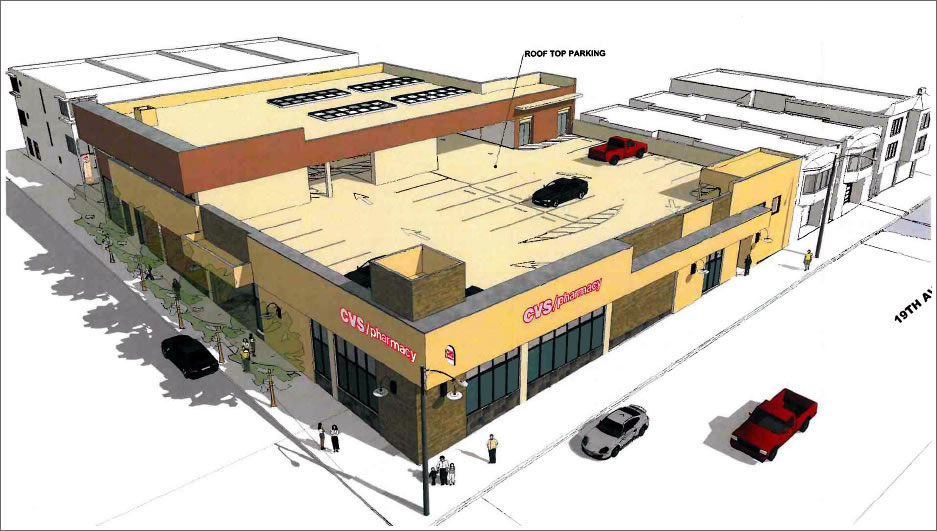 This week, San Francisco's Planning Commission will decided the store's fate with the Planning Department recommending against the project. A plugged-in reader reports:
"The planning staff have recommended disapproval of the project, presumably due to complaints from parents at the school across 19th Ave.

Ironically, a primary reason the staff oppose the location is that Noriega St. "includes four other pharmacies that are located a few blocks away", contradicting their rationale for allowing the [Market] Street location.

It's worth noting that CVS has been doing outreach for the last 2 years and many neighbors are supportive of the project."
While the Planning Department also argues that the "intensity" of the proposed store is out of scale with the small neighborhood commercial district and would "foreclose any opportunity for locally owned neighborhood oriented uses to be developed in the district," the project sponsor notes a national retailer is likely the only type of business capable of financing the development of the "white elephant" building and the existing commercial district "provides virtually no service whatsoever to the neighborhood at large."
If the proposal happens to be approved, CVS plans to file for a building permit as soon as possible with hopes of opening the store by the Spring of 2014.