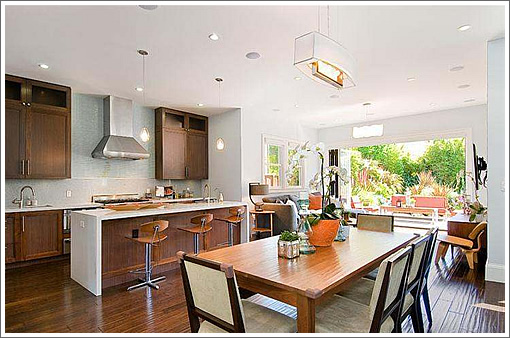 Purchased by a plugged-in reader for $2,850,000 in June of 2009, the Noe Valley "house with a conscience" at 3961 25th Street was listed for $3,299,000 this past May.
Reduced to $2,899,000 two weeks later, the sale of 3961 25th Street closed escrow yesterday with a reported contract price of $3,400,000, officially "17 percent over asking" according to industry stats, 3 percent over its original list price.
On an apples-to-apples basis, the sale represents total appreciation of 19 percent for the remodeled Noe Valley single-family home since 2009, an annualized rate of 4.6 percent.