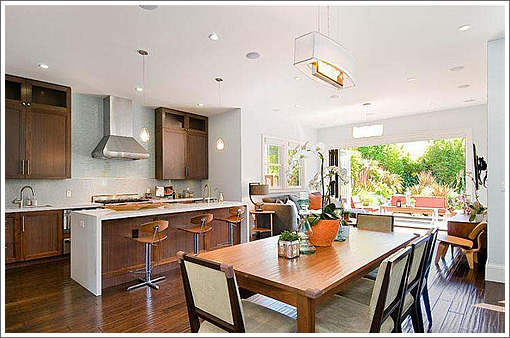 From the plugged-in reader who purchased the Noe Valley "house with a conscience" at 3961 25th Street for $2,850,000 back in June of 2009:
Fun to read all of your comments, I bought the house and am very happy.
For me it was the location (flat and close to 24th street, the gym/shopping) and the family friendly part that was the appeal. The Green part was nice but did not really register as all that significant.
I think the quality is beautiful and obviously love the lay out. Children can access the yard from the main floor of the house & that is very appealing. I have seen all of the houses mentioned on the blog but was really taken by this one.
The four-bedroom home has just returned to the market listed for $3,299,000.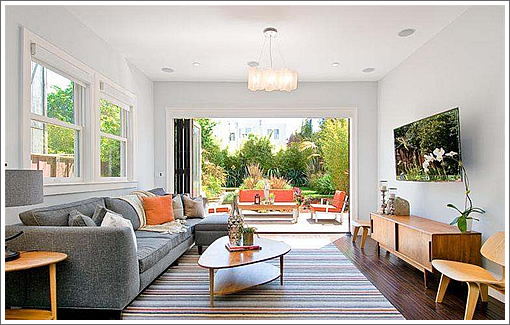 We're still fans, especially of the indoor/outdoor living and deck action we noted before: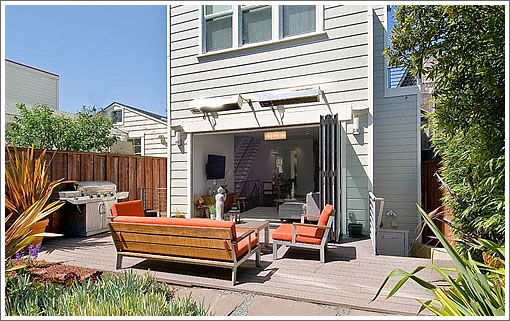 ∙ Listing: 3961 25th Street (4/3.5) – $3,299,000 [3961-25thstreet.com]
∙ A Noe "House With A Conscience" (And Listing Lob): 3961 25th Street [SocketSite]