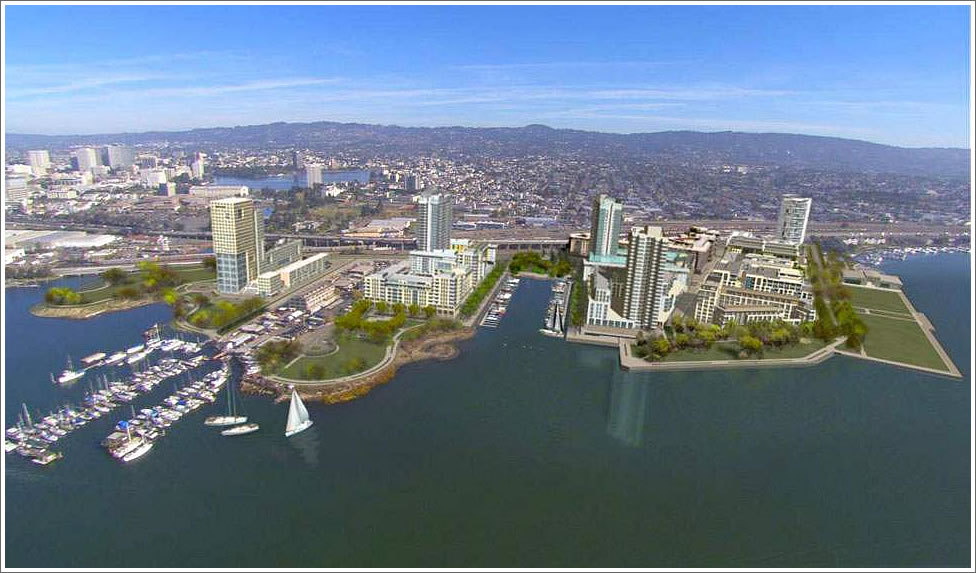 In the works for over a decade, Signature Development Group's 66-acre Brooklyn Basin development on Oakland's waterfront has been funded by way of a $1.5 billion investment from China's Zarsion Holdings Group and is slated to break ground next year.
The development of the former industrial site adjacent to Oakland's Jack London Square will yield 3,100 housing units, 200,000 square feet of retail/commercial, and 30 acres of waterfront parks, trails and open space along with new marinas and renewed wetlands.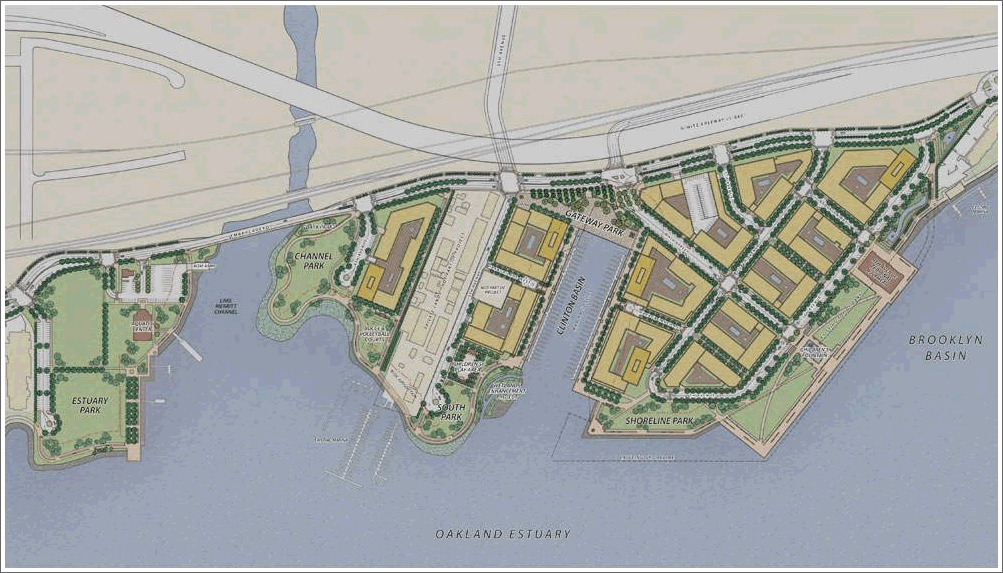 The project will be built in phases and likley take around a decade to complete, eventually connecting Brooklyn Basin to Lake Merritt by way of bike and pedestrian paths. Click either of the images above, or an aerial of the area as it looks today, to enlarge.