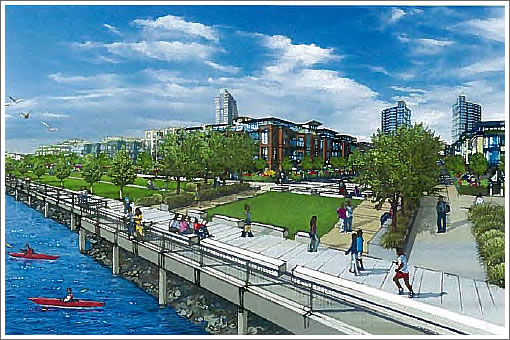 While $1.5 billion has just been secured to develop Oakland's Brooklyn Basin, the $1.7 billion loan needed to develop San Francisco's Treasure Island and Hunters Point has fallen through as Lennar and the China Development Bank have failed to reach terms.
As noted in December when Lennar had announced the Bank's approval of the loan:
While the deal is not complete, both sides have incentives to wrap it up before Dec. 31 in order to avoid the Foreign Account Tax Compliance Act, which starting in 2013 will require foreign financial institutions to enter into disclosure compliance agreements with the U.S. Treasury.
Unresolved tax issues and issues of control have been identified as the deal breakers.