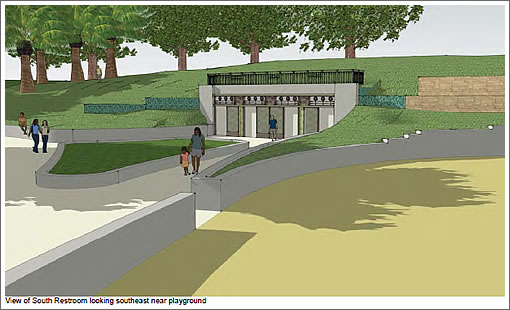 With a total of four (4) existing toilets in the dated Dolores Park Clubhouse and fewer porta-potties in place than in the past, the line to pee privately versus publicly in the park seemed to measure well over an hour this weekend.
As plugged-in people know, relief is in the works with 14 toilets for women, 5 toilets and eight urinals for men, and 4 unisex toilets planned to be constructed in the park, half of which could be online in about a year.
And of course, there's also the one proposed pissior for males, the construction of which could very well turn into a legal pissing match of its own.