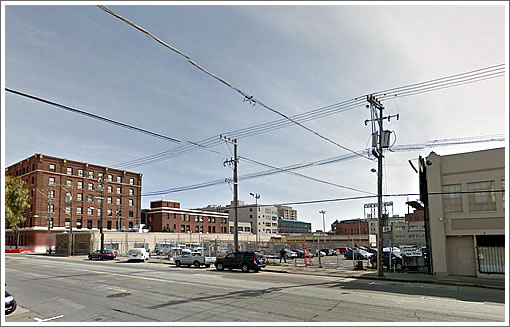 Currently a 94-space parking lot down near the ballpark, plans to build a five-story building with roughly 100,000 square feet office space over either 7,000 square feet for ground-floor retail/restaurant use or additional commercial space at 345 Brannan Street have received a Preliminary Mitigated Negative Declaration from Planning.
A 4,000 square foot roof deck for tenants would be constructed atop the 65-foot-tall building, an underground garage for 26 cars would be built below.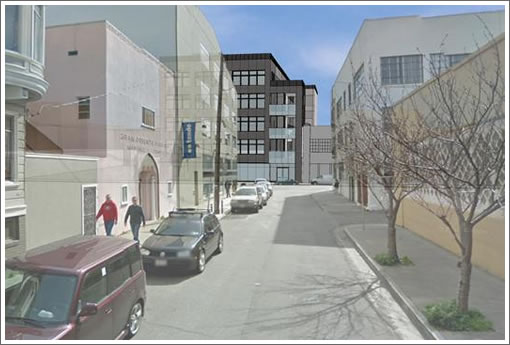 The project would remove the two existing curb cuts on Brannan (the building's garage entrance would be located on Stanford Street) and include the planting of four new trees along its Brannan Street frontage:

Assuming approvals from the Planning Commission, and no extended delays or appeals, construction on the proposed 275-foot deep building is currently scheduled to start this summer and last for ten to twelve months. Click the image below to enlarge.



∙ Supervisor Showdown: Wiener Versus Kim, CEQA, And Waste [SocketSite]