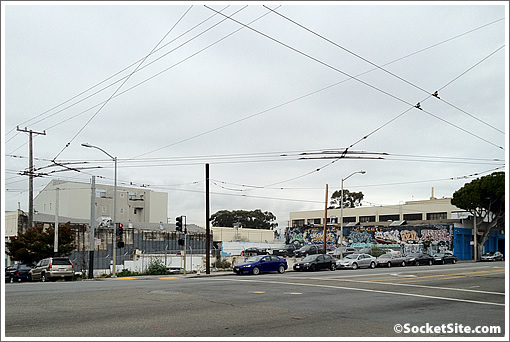 Speaking of CEQA and the appeals process in action, the Preliminary Mitigated Negative Declaration which would have allowed the development of 480 Potrero Avenue to move forward was appealed late last year by the San Francisco Verdi Club, MUNA neighborhood association, and Potrero Hill neighbors.
The objections of the appellants include concerns that the project will "have an adverse effect on a scenic vista," will "substantially degrade the existing visual character or quality of the site and its surroundings," and will "induce substantial population growth…and be out of character with the neighborhood."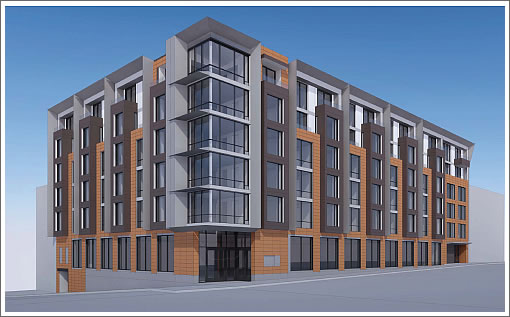 While the Planning Department recommends that the Planning Commission uphold the Negative Declaration and allow the six-story development with 84 condos and 38 parking spaces to move forward, a Commission vote has been continued until at least the middle of May which will be over seven months since the Declaration was issued.
The four-story live/work building that once stood on the northwest corner of Potrero and Mariposa was demolished in 2005 and the lot at 480 Potrero has sat undeveloped since.
∙ Supervisor Showdown: Wiener Versus Kim, CEQA, And The NIMBYs [SocketSite]
∙ Designs For 84 Condos At The Corner Of Potrero And Mariposa [SocketSite]
∙ 480 Potrero Avenue: Designs for 84 Condos, But No Commercial Space [SocketSite]