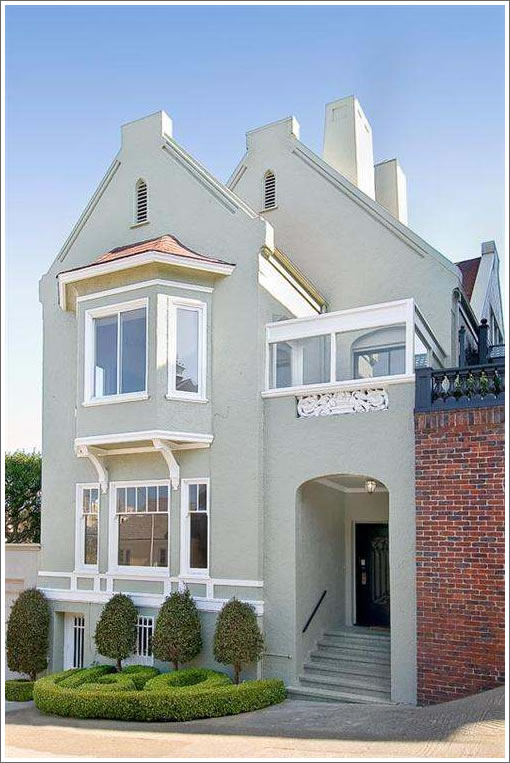 Listed as a six-bedroom home with "Fantastic Development Potential!" for $2,850,000 in October of 2010, the then 4,490 square foot Presidio Heights property at 130 Locust Street sold for $3,300,000 that December.
Rebuilt over the past two years with David Armour as architect and Heather Hillard on interior design, 130 Locust Street has just returned to the market as a four-bedroom home with 4,900 finished square feet and listed for $7,775,000.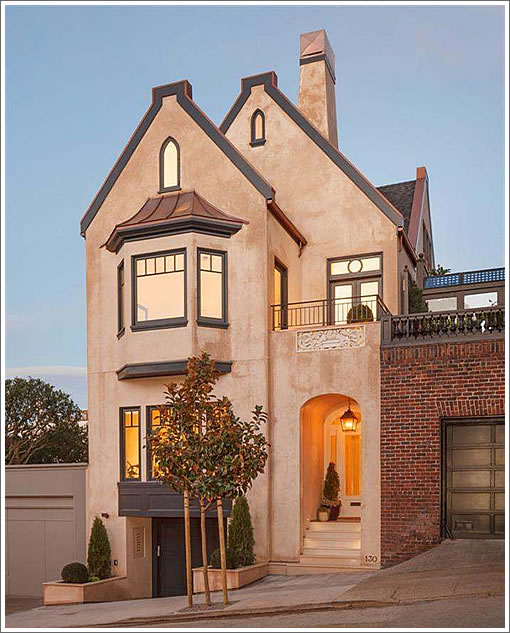 In addition to a new two-car garage, there's also a new au pair suite on the garden level.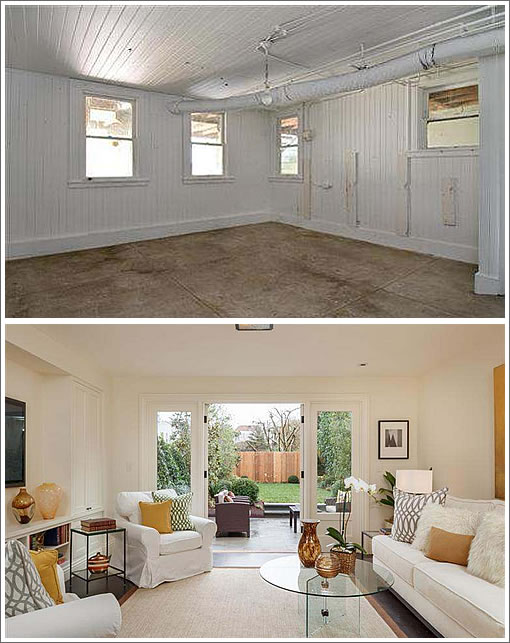 And of course, the kitchen before and after: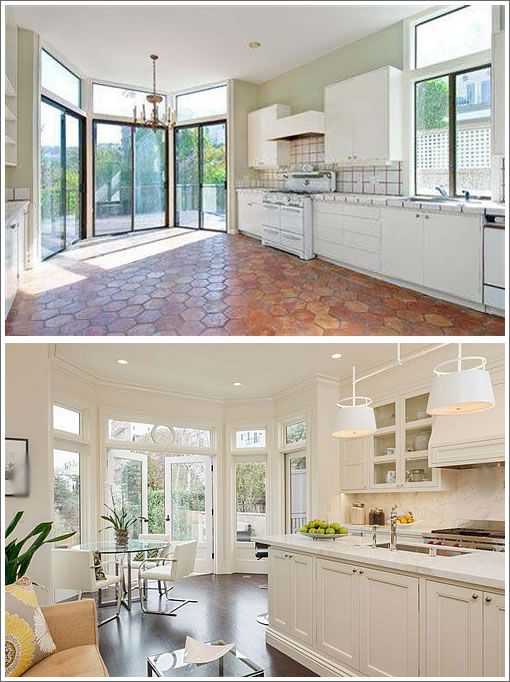 ∙ Listing: 130 Locust Street (4+1/5.5) 4,900sqft – $7,775,000 [130locuststreet.com]