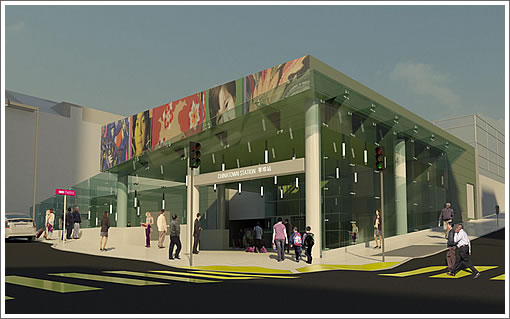 While the site has long been secured, and the demolition of the two-story building which sits upon the site of San Francisco's future Central Subway Chinatown Station authorized, the design for the station has yet to be approved and is scheduled to be presented to San Francisco's Planning Commission next week.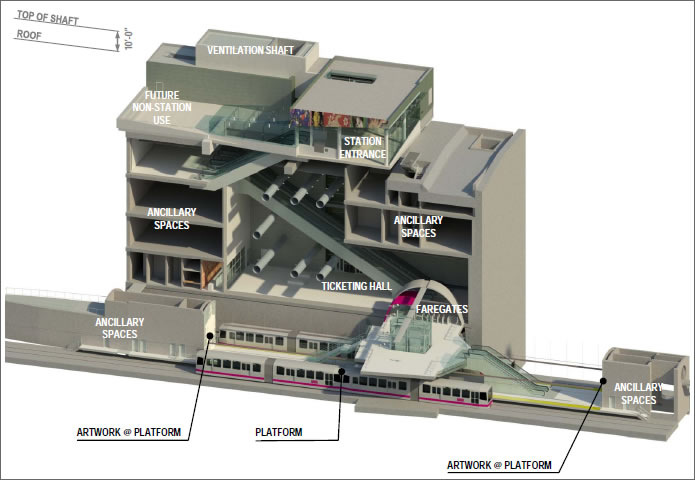 The majority of the proposed station will be located underground and is not subject to Commission review. At the street level, however, the project includes construction of a one-story station entrance building, known as the "head house," containing the station entrance and exits, an enclosed glass skylight that illuminates the escalators, back-of-house circulation and mechanical features, and an open plaza at the south end of the site: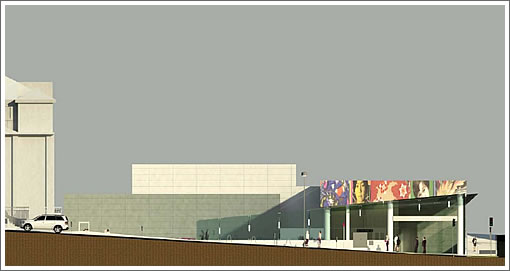 The proposed building is composed as a three part scheme including a base, glazed body, and a top/fascia element. A public art installation, which has been approved by the Arts Commission, will wrap around the building at the cornice level. The top of the head house (approximately 24 feet above the sidewalk at the corner) is a flat slab capable of supporting future Transit Oriented Development (TOD) or a public park/open space.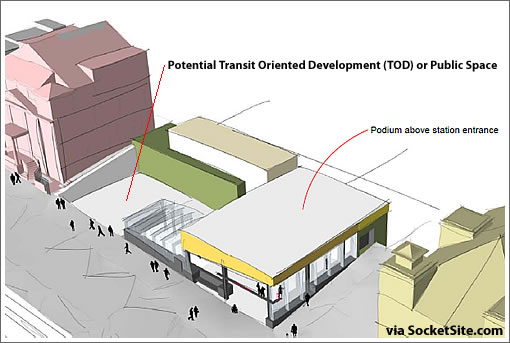 Planning is charged with returning to the Planning Commission within a year of the station's design being authorized with a plan and proposal for the slab. The Central Subway Summer Newsletter contains an update on all the subway laboring to date.