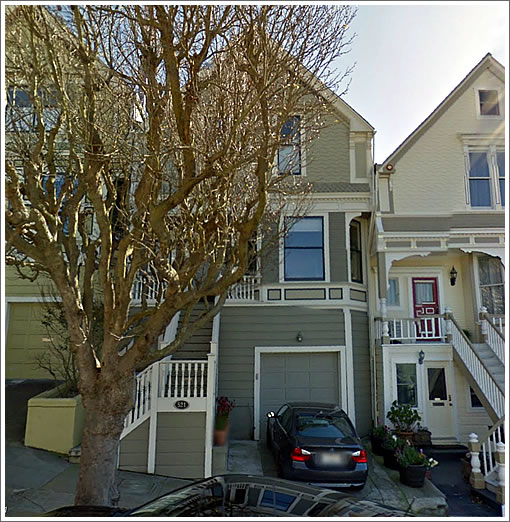 As we reported with respect to 521 Liberty in June:
Purchased for $1,161,500 in 2006 then gutted, rehabbed, and returned to the market asking and selling for $1,950,000 in 2007; the owner of 521 Liberty passed away and the home is back on the market and listed for $1,795,000.
In the words of a plugged-in ex-neighbor who notes the owner did some landscaping and minor work in the basement, but nothing that should really change the value:
I'm not sure what to think of the price. I thought [$1,950,000] was a crazy peak at the time in 2007. But it is a fantastic street, and with what's been happening recently, could this actually be underpriced? I'm just not sure anymore.
The sale of 521 Liberty closed escrow yesterday with a reported contract price of $1,800,000, officially "over asking" by $5,000 but $150,000 under its "crazy peak" price.
∙ The Circle Of Life And 521 Liberty [SocketSite]
∙ Life, Liberty, And The Pursuit Of Profit A New Home [SocketSite]